Due to public safety concerns and out of an abundance of caution in light of the ongoing weather emergency in western New York, Sunday's Cleveland Browns-Buffalo Bills game will be moved to Ford Field in Detroit at 1 p.m. ET, the NFL announced today.
The decision to move the game from Highmark Stadium in Orchard Park, NY was done in consultation with the Buffalo Bills and local and state authorities as the region prepares for the storm.
Details on tickets and other game day information for Sunday's game in Detroit are found below.
The game will be televised on CBS at 1 p.m. on Sunday Nov. 20 as part of its regularly scheduled broadcast.
REFUND AND CREDIT POLICY FOR BROWNS-BILLS TICKET HOLDERS 
Buffalo Bills policy will affect the original account owner of record for tickets to the Browns-Bills game originally scheduled for November 20, 2022 at Highmark Stadium purchased through the Bills or Ticketmaster. 
Bill Season Ticket Members 
Season Ticket Members will have their accounts automatically credited for the Browns game as an account credit.   
Single Game Tickets Purchased Through The Bills Ticket Office 
Fans who purchased tickets from the Buffalo Bills Ticket Office will automatically receive a refund to the method of payment used. Refunds will begin being processed December 2, 2022. 
Tickets Purchased On Ticketmaster 
Fans who purchased tickets on Ticketmaster will receive a refund to the credit card used for the original purchase, including fees, within 7-10 business days.  
Tickets Purchased On NFL Ticket Exchange/Ticketmaster 
Fans who purchased tickets on NFL Ticket Exchange/Ticketmaster will receive a refund to the credit card used for the original purchase, including fees, within 7-10 business days.  
Tickets Sold Through NFL Ticket Exchange/Ticketmaster 
Fans who sold tickets via NFL Ticket Exchange/Ticketmaster will be contacted with an exact date when the funds will be pulled out of the sellers account. 
Tickets Purchased Or Sold From Other Sources 
Fans who purchased or sold tickets from a source other than the Bills or Ticketmaster must contact that specific source for a refund. 
Tickets on-sale for game in Detroit
Season Ticket Member pre-sale for the game at Ford Field will begin at 2 p.m. on Friday. General public on sale is still TBD.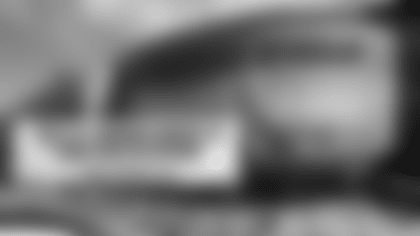 Bills EVP/COO Ron Raccuia and Bills GM Brandon Beane held a press conference via Zoom Thursday evening to discuss the change in location for Sunday's game and other important topics including ticket info. Here is a summarized version of what Raccuia and Beane had to say.
Q: How was the decision reached to move the game to Detroit?
Raccuia: "The decision to move the game to Detroit has everything to do about safety. Safety first has been what we've been talking about here really for the last 48 to 72 hours. I do want to thank county executive Poloncarz, Governor Hochul, all of our elected officials, certainly (NFL) Commissioner (Rodger) Goodell and the entire league staff, and the lions organization for their commitment and communication and helping us move the game. As I said earlier, our sole concern was the safety of our players, our fans, our community, and making sure we did not divert any resources that the community will need coming this weekend."
Q: Will tickets be refunded?
Raccuia: "We just actually put out an email to all the existing ticket holders for the game. So our fans will have a refund opportunity, depending on how they purchase their ticket. But I would ask them to check the emails that they should have received probably about five or 10 minutes ago actually. Those will all be refunded."
Q: Are tickets transferrable for the game being played in Detroit?
Raccuia: "No transfer option. It's really two separate transactions. Everyone's tickets will automatically be credited depending on how they were purchased. So if they purchased on the Bills online, it'll be credited that way, Ticketmaster, that way, season ticket members, directly to their season ticket account. And the new on-sale will be completely separate starting tomorrow. "
Q: What are the team travel plans?
Beane: We are going to try to keep a normal travel schedule. Obviously, we're going to track the weather, but right now, we're setting up a plane to leave sometime Saturday afternoon. We're going to have to wait til we hear from the airline when they can get it here. But we would try to keep it as a close to our normal routine as possible. So right now, as long as the weather is what we anticipate for Sunday, we would fly back after the game. You know the game's going to be at 1 so we can kind of have our normal routine and then fly back there on Wednesday.
Q: Any frustration about not having a home game?
Beane: Well, I'm counting on you to rally all the BillsMafia to show up. In all seriousness, we're hoping for this to be still a home field advantage away. Luckily it's not across the country. We know BillsMafia is all over, and hopefully those that are in Michigan area will definitely down. And hopefully the ones here that want to get out of the snow, will drive over there.