Speculation season is nearing an end and the decision-making portion of the 2019 offseason is almost set to begin. The combine will kick off this week. Free agency opens March 13 and round one of the NFL Draft will begin on April 25.
Decisions made in the next two months will go a long way towards determining the immediate future of the Bills. And with 10 draft picks and a reported 82 million dollars in cap space (behind only the Colts and the Jets) the Bills personnel decision-makers are ready to go to work.
"We definitely want to fill holes in free agency," said general manager Brandon Beane. "You use free agency to help you so you're not going to the Draft in April with all these holes, and now you're drafting for need. I promise you drafting for need is a mistake that can set franchises back, and I'm not going to do that as long as I'm in charge here."
This is the first offseason the top three decision-makers in Buffalo's personnel department are building a roster for the Bills. General manager Brandon Beane, assistant general manager Joe Schoen, and director of player personnel Dan Morgan along with their department of directors, scouts and analysts have had about 10 months to develop a plan for this offseason.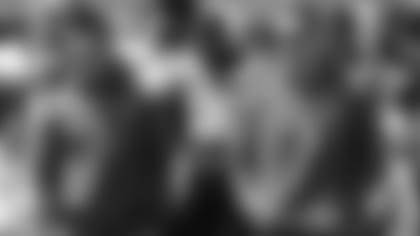 Dan Morgan is the newest member to the group having joined the Bills after the 2018 draft. He spent the previous nine years with the Seattle Seahawks personnel department after a successful playing career primarily in Carolina. Morgan was one of the top defensive players in college football with the University of Miami in the late 1990s. The former linebacker was Carolina's first round draft pick in 2001 – 11th overall. He says his successful playing career is a bonus when he evaluates players for the Bills roster.
"I think that I bring a different perspective," Morgan says. "I've been out there, I've done it. I know what it feels like out there. I definitely think there's a place for that and I can kind of share my experiences with them (Beane and Schoen) and let them know what the players are going through."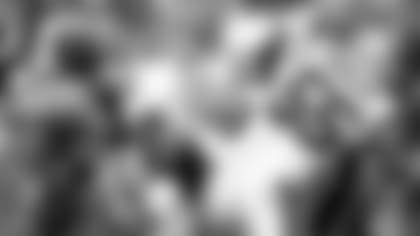 Schoen is gearing up for his second draft with the Bills. He arrived in Buffalo five days after Brandon Beane was hired in May 2017. He worked with Beane in Carolina, signing on as an intern while still in college. Schoen says his relationship with Beane has evolved over the years.
"I would say he was a close friend when I was working with him in Carolina, and I would say now, he's a mentor. He's been in that seat a lot longer than I have. He was in upper level management with Carolina also. I've learned a ton from him."
Both Schoen and Morgan say Beane is the perfect man to lead the Bills through the critical next few months. Schoen says it's Beane's even temperament that is his strongest personal attribute.
"He's the same guy every day," Schoen says of the leader of the Bills personnel department. "Throughout the building, people have talked about the culture change, not just with Sean (McDermott), but I would attribute a lot of that to Brandon, as well. The way he treats people throughout the building, whether it's the mail guy, somebody making his omelet – it doesn't matter. Brandon Beane's treating everybody the same way and he's the same guy every day."
"There comes a responsibility with 10 picks. While we're excited about it, our staff talks about how important it is to hit on as many of these as we can. Because everyone we hit on, it changes the shape of our team." GM Brandon Beane
GETTING TO KNOW THE PROSPECTS
Beane, Schoen, Morgan, and the rest of the Bills personnel department have plenty of work to do evaluating the 300-plus prospects at this week's combine. With 10 draft picks, they know their assessments and choices in the next two months will be critical.
"You can have all the picks you want, but if they're bad picks, it does you no good," Beane said. "There comes a responsibility with 10 picks. While we're excited about it, our staff talks about how important it is to hit on as many of these as we can. Because everyone we hit on, it changes the shape of our team."
Ten picks mean hundreds of one-on-one interviews with the draft prospects, dozens of them at the combine in Indy. Beane says those sessions include film study and a white-board for diagramming plays, are critical evaluation tools.
"You watch the tape, and the tape's the one thing, that's obviously super important," Morgan says. "But even more important is who you're bringing into your building, who you're bringing into your locker room around the players that are currently in there. If you bring the wrong guys in and it's not matching what you want to do culture-wise, it can mess everything up. It's super important that we get that right."
BALANCING FREE AGENCY WITH THE DRAFT
In the middle of months of draft preparation comes free agency. The Bills have plenty of needs and millions of dollars to spend when the free agent process officially begins on March 13. But the top personnel decision-makers are determined not to go on a free agent spending spree.
"We've got cap room, and we're going to use it to fill some holes," Beane explains. "But we've also got to be wise with our money so that when these guys (veterans) are headed into years three and four (Tre'Davious, Matt Milano, that class) when they come up, we have money to spend.
"We will use our money and we'll fill some holes, but we want to continue to draft, develop and sign our own."
Schoen agrees with Beane's sentiment and says free agency is important, but the draft is key.
"It's a matter of balancing the draft and free agency," according to Schoen. "Until we can pay some of our own young players that are homegrown, you have to be very careful who you're paying from the outside and bringing into your locker room."
Schoen also says researching free agent candidates presents different challenges than the draft.
"You've got to get to know the free agent guys, but at the same time, you can't do the same research that you do on the college guys," he said. "I can't call the Patriots and say, 'Hey, tell me about player x. Is he a good worker or not?' You've got to be careful about who you're getting information from due to the competitive advantage they're trying to keep."
While the draft and free agency are the primary focus for Beane, Schoen, Morgan, and the Bills personnel department in the next few months. In the long term, the organization is focused on building a championship contender.
Schoen acknowledges that's the sole motivation of the department.
"There's nothing I'd like more than to bring a Super Bowl to Buffalo for Terry, Kim, Sean, and Brandon," Schoen says. "I've got a lot of respect for all of them, and that's what drives me every day. Going to work, working hard. Just for the city and community of Buffalo, I think it would be unbelievable to have a championship parade in downtown Buffalo. That drives me."