What if love for the game of football was more than just making tackles, throwing passes and catching the ball in the end zone? What if it was more than the camaraderie between the players and their coaches and the die-hard fans? What if this love fueled a fire to protect the individuals who risk it all to play the game they're passionate about?
The Buffalo Bills hosted a USA Football - Heads Up Football Player Safety Coach Clinic, Saturday, June 13, at the ADPRO Sports Training Center, to instruct youth coaches on a better and safer approach to the game.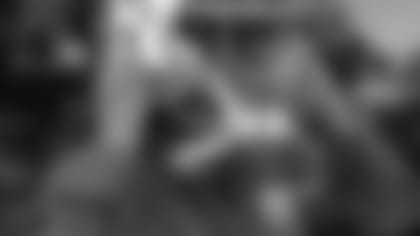 "The Buffalo Bills are proud to partner with USA Football on the Heads Up Football initiative and events like the Player Safety Coach Clinic," said Preston Teague, Director of Community Relations and Youth Football for the Buffalo Bills. "The participation in our PSC Clinic has increased each year which is a testament to the great work being done by USA Football and our local youth football partners including the Western New York Amateur Football Alliance."
Special guests from Dent Neurologic Institute, Dr. Mohammad Qasaymeh and Dr. Jennifer McVige, as well as Buffalo Bills Offensive Coordinator Greg Roman, shared their professional knowledge in regards to football safety. "These sports are wonderful as long as we're playing them safe," Dr. McVige said. "Playing smart and playing better is the way I think all sports are going to be now." They even coined a unique slogan to help coaches understand the responsibility in protecting their players: "When in doubt, sit them out!"
This is the very thing that coaches came to One Bills Drive to learn through Heads Up Football - how to play smart and better while maintaining the true heart of the game. "The love of the game is actually what fuels events like this. I think people care so deeply about this game that they want this game to be strong," Senior Manager of Football Development of USA Football, Andy Ryland said.
Football will always be a physical, rough and tough sport. The quarterback will always get tackled in the backfield and the wide receiver will often get blindsided as he's cutting across the middle or leaping into the end zone. Some may wonder if it's possible to make football safer without changing the true grit of the game.
"You've just got to try to keep the game as pure as you can, but safety comes first," Roman said. USA Football is proving this to be true - that football can still be a "tackle into the turf" kind of game while striving to avoid career ending injuries. And it all starts with the youth and their coaches. USA Football is making a difference today so that young athletes can continue to strive for their dreams of playing in the NFL one day.
"He's the most important thing in my life," mother, Administrator and Player Safety Coach for Port Allegheny Youth Football, Jenn Moses said. "As mothers you want to protect them, but you also want them to have fun."