The Bills are a Super Bowl favorite, and the league obviously recognizes it. Buffalo was chosen as the opponent for the defending Super Bowl champion Los Angeles Rams in the Kickoff Game on Thursday, Sept. 8th at SoFi Stadium for a 8:20 pm kickoff. It's the first time Buffalo will take part in the league opening Thursday game.
This is the first meeting between the two clubs since the 2020 season when the Bills beat the Rams in a barn burner of a game 35-32. Josh Allen threw a game-winning touchdown pass to Tyler Kroft with 15 seconds left in regulation.
This game also marks the first for Buffalo free agent signing Von Miller in a Bills uniform. And Miller will do it against a Rams team he helped win a Super Bowl on their home field.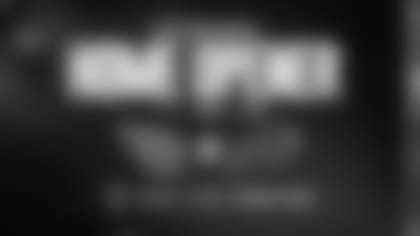 Already announced, Buffalo's home opener vs the Tennessee Titans. The Titans are coming to face the Bills week two on Monday Night Football at Highmark stadium.
The Bills entire 2022 schedule presented by Aloft | 500 Pearl, will be announced at 8 PM EST on Thursday May 12th.