For the first time in his NFL career, Matt Milano has been named first team All-Pro by the Associated Press. Milano posted 99 tackles, three interceptions, and two fumble recoveries in 2022. He also produced a team-high 12.5 tackles for loss and 1.5 sacks along with seven quarterback hits.
The LB was recognized as the AFC Defensive Player of the Week in Week 11 of the 2022 season after becoming the first player with at least 10 tackles, three tackles for loss, one sack, and a fumble recovery in a single game since 2015.
Milano heard the news of being named first team All-Pro as soon as Friday's practice ended.
"It's a blessing," Milano said. "Thank you to whoever voted for that, or whoever's in charge of the whole situation. But honestly blessed to be named that realm."
In what he describes as his "most complete season," Milano attributes his on-field success to a combination of getting comfortable in the system, continuing to make plays, and being in the league for six seasons. And the excitement from his teammates whenever he makes big plays or earns the All-Pro honors speaks to the player and person No. 58 is.
"Anytime you have your teammates behind you in that area, it means a lot," Milano said. "But either way, my teammates respect me. So, with or without that All-Pro title behind it, I felt like we had a good relationship."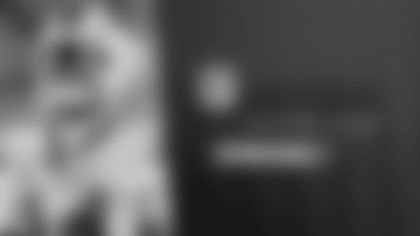 Wide receiver Stefon Diggs was named second team All-Pro. It's the second time in his career he has earned All-Pro recognition - he was named to the first team in 2020. Diggs led the Bills' offense with 1,429 receiving yards and 11 touchdowns this season.
The WR is one of five players to have at least three career games with 140+ receiving yards & 3+ receiving touchdowns.