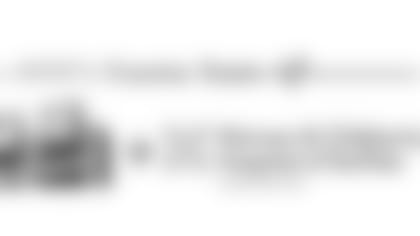 ](http://www.buffalobills.com/fans/donate-trauma.html)

The Buffalo Bills are joining with ECMC and Women and Children's Hospital of Buffalo in recognizing Western New York's First Responders on Sunday, December 27. The men and women who put their lives on the line to insure the health and safety of our community each and every day will be saluted for their dedication and commitment prior to the Bills vs Cowboys game.   The Buffalo Bills are also encouraging their fans to be part of Western New York's Trauma Team by making a donation in support of the regions Trauma Centers at ECMC and Women and Children's Hospital.
First Responders will be front and center in stadium activities throughout the day:
Uniformed First Responders from 30 area agencies from across the region will fan out in Ralph Wilson Stadium parking lots starting at 9 a.m. Sunday morning; "passing the boot" in support of ECMC, Western New York's Level 1 Adult Trauma Center and Women and Children's Hospital, our Regional Level 1 Pediatric Trauma Center. Donors at the stadium will be given a special thank you gift from the Buffalo Bills, ECMC and Women & Children's Hospital for their contribution. Anyone wishing to support WNY's Trauma Team can also do so by texting TRAUMA to 41444
2 area trauma patients will present the game ball prior to kick-off at 1 p.m. It will also be their first opportunity to come face to face with some of the rescue crews who saved their lives earlier this year.
First Responders will be honored on field during pregame ceremonies
*ABOUT ERIE COUNTY MEDICAL CENTER (ECMC) CORPORATION: *The ECMC Corporation includes an advanced academic medical center (ECMC) with 602 inpatient beds, on- and off-campus health centers, more than 30 outpatient specialty care services and Terrace View, a 390-bed long-term care facility.  ECMC is a Level 1 Adult Trauma Center, a regional center for burn care, behavioral health services, transplantation, medical oncology and head & neck cancer care, rehabilitation and a major teaching facility for the University at Buffalo.  Most ECMC physicians, dentists and pharmacists are dedicated faculty members of the university and/or members of a private practice plan.  More Western New York residents are choosing ECMC for exceptional patient care and patient experiences—the difference between healthcare and true care™. 
About Women & Children's Hospital of Buffalo: Founded in 1892, Women & Children's Hospital of Buffalo is a 200-bed Kaleida Health facility and teaching hospital for the University at Buffalo Jacobs School of Medicine and Biomedical Sciences. As the regional center for comprehensive and state-of-the-art pediatric and women's services, and one of only 43 freestanding pediatric hospitals in the nation, our entire facility is designed with the child and family in mind. Through collaboration with the University at Buffalo and our expert pediatric, surgical, maternal, fetal and OB/GYN subspecialists, we serve patients in Western New York and beyond with the best practitioners and services available.  For more information, please go online at www.wchob.org.