The Bills have signed two defensive tackles to the the roster - Eli Ankou and Nazair Jones. Both signed one-year contracts.
Ankou has played in the NFL since 2017 when he joined the Houston Texans as an undrafted free agent out of UCLA. He has spent time with the Jacksonville Jaguars, Cleveland Browns, Indianapolis Colts, Dallas Cowboys and Atlanta Falcons in his career.
He has 31 career tackles and 1.5 sacks in 27 games. He played in seven games with the Cowboys in 2020.
Ankou is a native of Ottawa, Ontario in Canada.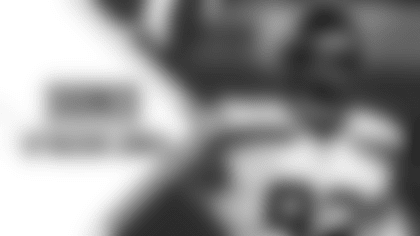 Jones most recently played for the Seattle Seahawks from 2017 to 2019. Between 2017 and 2018, Jones totaled 26 tackles, one interception, two sacks, six quarterback hits and four tackles for loss in 20 games.
The defensive tackle was a third-round pick by the Seahawks. He played collegiately at North Carolina. He is a native of Roanoke Rapids, NC.
The team also announced Defensive end Bryan Cox Jr. was placed on injured reserve (Achilles).