1. NFL.com gives the Bills this top 10 power ranking after free agency
NFL.com released its first set of power rankings in seven weeks and the Bills are firmly looking like a top-10 team for the 2020 season. They moved up two spots to No. 8 in this edition.
Last month, we wrote in this space that finding a premium wide receiver to line up across from John Brown should be the No. 1 priority of GM Brandon Beane. Clearly, Beane is a Power Rankings reader. Last week, the Bills sent four draft picks (including their 2020 first-rounder) to the Vikings to land Pro Bowl wideout Stefon Diggs and a seventh-rounder. Diggs, Brown and Cole Beasley now form an impressive Big 3 that should allow Josh Allen plenty of opportunity to take the next step as a passer. Buffalo also acted aggressively on defense by adding Mario Addison, Quinton Jefferson, Vernon Butler and Josh Norman. With Tom Brady finally out of the division, the Buffalo Bills are in line to enter 2020 as the AFC East favorites. It's been decades since you could say that.
2. Bleacher Report recommends Buffalo look at this running back for 2020
Currently the Bills running back room includes Devin Singletary, T.J. Yeldon, Christian Wade and Taiwan Jones for 2020. With plenty of free agents still on the market, Bleacher Report recommends the Bills pony-up and spend for another addition to the backfield.
Buffalo Bills: RB Devonta Freeman
Last season, Frank Gore led the Buffalo Bills with 166 carries. Gore intends to keep playing, but the Bills appear to have moved on from the 36-year-old back.
Devin Singletary now takes over as the Buffalo Bills' lead back, but the team could use a complementary piece in the backfield.
Not long ago, Devonta Freeman was a two-time Pro Bowl running back, tied for the league lead in rushing touchdowns and the highest-paid player at his position. Injuries slowed him down over the last two seasons, though.
Still, Freeman is a capable runner and receiver who should sign a team-friendly deal to serve as a nice second backfield option. At worst, the 28-year-old is a more-than-capable third-down back.
Freeman was last a Pro Bowl player in 2016. He played in just two games in 2018 and appeared in 14 games this past season for 656 yards.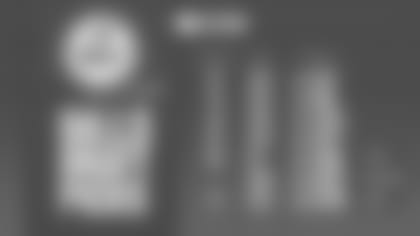 3. SI.com eyes these day two prospects for Buffalo
The Bills now only have two picks inside the top-100 after acquiring Stefon Diggs in a trade with Minnesota. Still, with their second and third round picks the Bills can raise the level of their defense with some solid picks on Day 2 of the draft according to this pre-draft prediction.
Top-100 Targets (Buffalo owns picks 54 and 86): It's a thin class of edge players, meaning guys who might slip to Round 2 some years (Iowa's A.J. Epenesa, Penn State's Yetur Gross-Matos) will likely be gone by the time Buffalo is on the clock. Auburn's Marlon Davidson is rock solid and fits the culture in Buffalo, while Syracuse's Alton Robinson is a little more risk/reward but could be dynamic rushing the passer. Among the Day 2 corners, Virginia's Bryce Hall seems like a perfect fit schematically, or maybe they wait and catch one of the big corners who disappointed in workouts (not unlike Norman): Mississippi State's Cam Dantzler or Oklahoma State's A.J. Green.