1 - Tyrod Taylor: It's a playoff game for us.
Playoff football in the NFL is one-and-done. It's win or go home. That's exactly the position the Bills are in going into Week 17 against the Dolphins.
"It's a playoff game for us," quarterback Tyrod Taylor said of Sunday's game. "We have to win in order to get a chance to go into the playoffs. That's where our focus is at."![](https://goo.gl/qiMD1M)
There are a lot of scenarios, but the one common denominator is Buffalo has to win to get in. If they win, and Baltimore loses, they're in. If both the Bills and Ravens win, and the Chargers and Titans lose, they're in.
For Taylor, if there is one team he'd want to play against in a must-win game, there's a good chance he'd say the Dolphins. He has a QB rating of 115.6 in his five starts against Miami. That's his highest rating against any opponent he's faced at least three times.
Taylor's thrown for 1,182 yards, nine touchdowns, and zero interceptions against the Dolphins since joining the Bills in 2015. He has single-game highs in yards passing (329) and touchdown passes (3) versus Miami.
Taylor is a headache for Dolphins head coach Adam Gase. The HC shared his thoughts on Wednesday when asked about the QBs strong performances against his squad.
"[Laughs] I'm aware. I think he's done a great job of, one, protecting the football. I think he's done a great job, where a lot of guys when they play our defensive front they panic," said Gase. "He's done a good job of staying in the pocket and when he does see a lane or he can get outside the pocket, he does it and really hurts us when he does. I think his patience has been really good against us. He's not affected as much as some of the other guys we've played with our pass rush."
Taylor led the team to victory in Week 15 over Miami. He'll look to sustain his success against them to keep hopes high for the playoffs.
"I don't know if I can exactly pinpoint what causes that. Definitely a team I like to play against," said Taylor. "Of course, they're in our division. Any time you get a chance to play a team twice, you definitely know those guys. It's a big rivalry game for us. Everyone gets pumped up for that game, myself included."
2 - Preston Brown does more than make tackles
Bills linebacker, Preston Brown, is an essential part of the team's defense. He's arguably the most reliable tackler on the team, but his duties go much further than that.
In the second quarter against the Patriots, Bills safety Jordan Poyer had an interception that resulted in a pick-six. Buffalo's defensive coordinator, Leslie Frazier, credited Brown for getting his unit lined up correctly.
"The formation told them what they needed to do, they adjusted. Sometimes when it's loud, there's a lot of people, it's crowded, getting the communication across the board is important," said Frazier. "Preston did a great job for us on Sunday. Jordan and the rest of the guys handled it. But Preston is the guy who gets us in the right defense versus certain formations."
Brown's been superb as Buffalo's vocal leader on defense this season. It's good to see, as he received some criticism last year when the defense wasn't lined up correctly, 12 men were on the field, etc. Though, it wasn't fair to put the blame on him.
Brown has made his presence felt this season, as he's fourth in the NFL with 131 tackles. He'll need four tackles on Sunday to post a career-high in that category. Strong tackling has been his forte since entering the league, as he's posted four-consecutive 100-tackle seasons.
Brown needs nine more tackles to reach 500 for his career. He would become the second player in the league to reach 500 tackles since 2014, joining Bobby Wagner.
Peter King of the MMQB came out with his quick thoughts on Week 16. He mentioned Brown after his solid showing against the Patriots.
*Every time I watch the Bills, I'm more impressed with middle linebacker Preston Brown. He is a great sideline-to-sideline player. *
He put those skills on display last Sunday, as he had a season-high with 15 tackles. He also added two tackles for a loss. He's been racking up the tackles for loss lately. He's had seven this season, but five of those have come in the past three games.
On Sunday, Brown will complete his fourth regular season with the Bills. He's played in all 64 games and has started in 62 of them. This is the final year of his rookie contract.
"I'm just trying to go out there and help the team win in any way I can," said Brown. "If it's getting tackles, going out calling stuff out, that's what I'll try to do each week."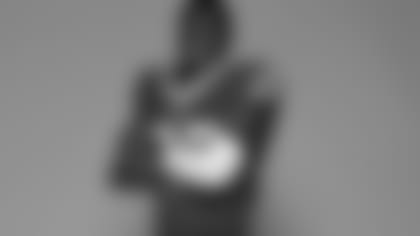 3 - Tre'Davious tops rookie rankings heading into Week 17
The rookie of the year race is heating up as the regular season is rounding out. It's going to be close, but as of now Tre'Davious White is atop the list.
White leads the NFL rookie rankings through Week 16, according to Pro Football Focus. The top-five include: White (91.4), Marshon Lattimore (90.5), Alvin Kamara (89.6), Kareem Hunt (89.4), and Reuben Foster (91.7). PFF had high praise for the ROY front-runner.
*It took him 15 weeks to get to that No.1 spot, but White has now held it down for two straight weeks as we head towards the final week of the season. White currently ranks third among cornerbacks in terms of overall grade… White leads all corners with 1,022 defensive snaps this season and his elite play over that stretch is a big reason why Buffalo will be playing for a playoff spot in Week 17. *
White's 18 passes defended is the most among rookies. Also, he's one of two players with 18-plus passes defended, four-plus interceptions, and two-plus fumble recoveries.
This Sunday in Miami, he'll continue to make his case for Rookie of the Year as the regular season concludes. Last time against the Dolphins, White had a career-high seven tackles and an INT.
Bills defensive coordinator, Leslie Frazier, has spent a ton of time with White this season. He gave his opinion on who the candidate should be for ROY.
"If I were voting, he'd get my vote [laughs]. I haven't seen all the other defensive rookies, but I see him every day and I really like what he does," said Frazier. "I can't imagine a guy doing more for his team or our defense than he has as a rookie. We have counted on him as if he were a six-or-seven-year veteran in our league."
SOCIAL MEDIA POST OF THE DAY