The resume' practically glowed in the pile of prospective candidates for the entry level offensive assistant position with the New England Patriots.
Patriots wide receivers coach Brian Daboll was tasked with weeding through the voluminous pool of candidates for the job opening back in 2004. He couldn't help but notice the bright orange resume'.
"His resume' was this big orange Syracuse paper," said Daboll. "It was ridiculous, but effective."
"He's absolutely right," said Lions head coach Matt Patricia. "I totally did that on purpose. I knew it would be different than everybody else's. I was coaching at Syracuse University, so I'm glad that it did (stand out). It was bound and had different examples of reports in there and drawings, diagrams. I remember it exactly. We joke about it and laugh about it all the time."
Daboll would call Patricia, who came in for an interview and ultimately landed the position. It began a 15-year coaching bond that still exists between the two ex-Pats today.
In reviewing Patricia's resume' back then, Daboll discovered that they had played against one another in college.
"He was at RPI (Renssellaer Polytechnic Institute) and I was at the University of Rochester," Daboll said. "There was always just a common competitiveness between two Division III schools, which were known more for their academics than their football programs."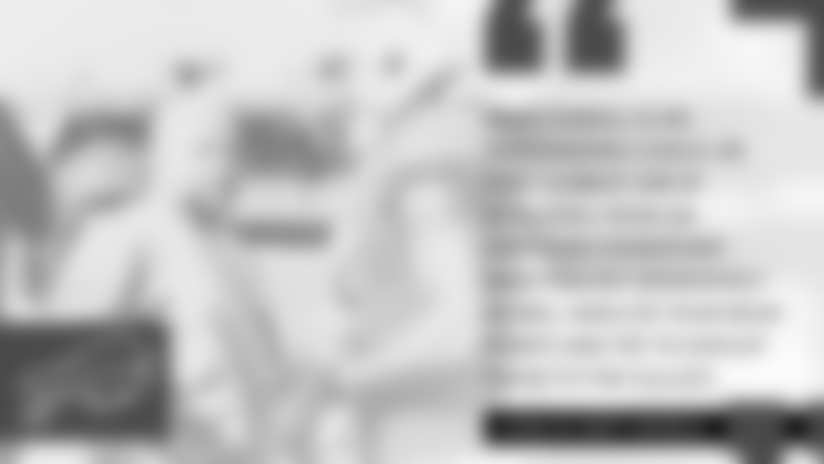 Though Patricia is known as a defensive mind, having made a name for himself as New England's defensive coordinator before being named Lions head coach, his career with the Patriots began on the other side of the ball.
"He started on the offensive side of the ball at New England with me, so we saw a lot of each other early on when he got to the Patriots," said Daboll.
Patricia was an offensive assistant, then an assistant offensive line coach, a position he played in college, before being promoted to linebackers coach in 2006.
When Daboll was hired as Miami's offensive coordinator in 2011, he and Patricia would square off for the first time, with Patricia serving as New England's safeties coach.
"We've had this situation before," said Patricia in reference to this week's matchup with Daboll's offense. "Brian and I did this in previous years when he was at Miami. Brian Daboll is an outstanding coach. Very, very smart, extremely well-prepared. Does a great job of attacking from an offensive standpoint what you do defensively. Really will analyze your weak points and try to exploit those to the fullest."
In those two matchups in that 2011 season, Daboll's Dolphins offense gave New England all they could handle. With Chad Henne as his quarterback, Daboll had him throw for over 400 yards in the first matchup with a pair of touchdown passes. The only problem was Tom Brady threw for over 500 and four touchdowns in 38-24 win for New England.
The rematch was much tighter with Matt Moore at quarterback for Daboll. The backup threw three touchdowns and almost 300 yards, but again Brady was just a bit better in a 27-24 win for the Patriots.
The following season, Patricia was named defensive coordinator for New England, a position he'd hold for the next six seasons until he took the Lions head coaching position.
"He's a guy that can give you headaches," said Daboll of Patricia. "But I'm very happy for the success that he's had."
Daboll would rejoin the Patriots staff in 2013 as an offensive assistant and then as tight ends coach (2014-2016) before leaving again to become the offensive coordinator at Alabama, where he won a national title, before Sean McDermott hired him to run Buffalo's offense.
The two haven't communicated much during the regular season.
"We both have a lot on our plate," said Daboll. "That's more in the offseason. Maybe a quick text here or there if you're having a down week or a good week. Other than that, we're kind of locked into what we're doing."
Knowing each other so well the challenge the two of them face this week is not overthinking their game plans and preparation for such a familiar adversary.
"We've had a couple of those games this year," said Patricia in facing AFC East opponents this season. "We kind of maybe overthink some things back and forth. What you have to try to do is just defend the things you know you can defend.
"There's going to be something that comes up in the game that maybe you haven't seen in a while or haven't seen before that's a little different because you do know each other so well. You've just got to be able to adapt to him and keep playing and just kind of follow your rules and assignments and fundamentally execute at a high level."
Relying on your base principles is what both men intend to fall back on, knowing their opponent this week is prepared for a lot of the things they often turn to in order to gain an edge.
"He's going to do a lot of things that kind of give you some pause to make some in game adjustments as well," said Patricia of Daboll. "Coming from the same school of thought and knowing each other as well as we do, it makes things difficult."
Photos of the Buffalo Bills preparing for their Week 15 game against the Detroit Lions.