It's a one game break from the AFC East for the Bills. They've got the Detroit Lions making a rare regular season appearance in Orchard Park this Sunday, and the Lions still have slim playoff hopes.
Here are the top seven storylines this week as the Bills get set to host Detroit:
1. DABOLL'S FOCUS: KEEPING JOSH ON TRACK
This week will mark Josh Allen's ninth start in his rookie year, and Brian Daboll's job is to keep the first year quarterback on track. Allen is 3-5 as a starter and he's coming off a three-turnover game against the Jets last Sunday.
While he sets rushing records, Allen has work to do in the passing game in terms of reading and recognizing defenses and forcing himself to stay in the pocket long enough to fit the ball into coverage. The Lions will put some pressure on Allen—they have the fourth-best sack percentage defense in the NFL.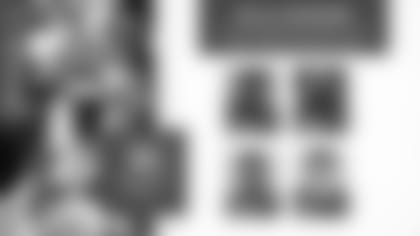 2. FORMER PATRIOTS ASSISTANTS ON THE SIDELINES
First-year head coach Matt Patricia of the Lions spent 14 seasons on Bill Belichick's Patriots coaching staff. And for seven of those years, Brian Daboll was on the offensive side of the staff.
Sunday, Patricia's defense goes up against Daboll's Buffalo Bills offense.
Matt Patricia is an upstate New Yorker, growing up in Sherrill, about 40 miles east of Syracuse. He played college football at R.P. I. in Troy, New York.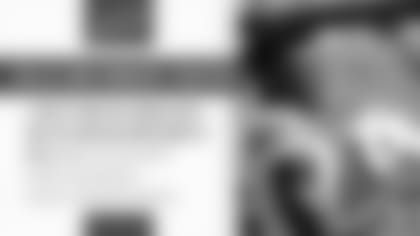 3. FOSTER IS A FIND FOR BUFFALO OFFENSE
He was an undrafted rookie in training camp who made the team, and then was released from the squad in mid-October. Wide receiver Robert Foster spent three weeks on the Bills practice squad after being cut.
Now he's one of the Bills top receivers as the season winds down.
Foster leads all NFL rookies in yards per game since week 10 — 82.5 yards per game. He's second in receiving yards among rookies in the last four games. With his speed and improved route-running, Foster has become a factor in Buffalo's emerging offensive attack.
Bills coach Sean McDermott has enjoyed watching Foster develop into an NFL receiver.
"That's part of the joy of coaching, is to see the young man come in, and to be honest with you, not really get it early on, in terms of 'This is the NFL, it's not college anymore, and you're not on scholarship'" McDermott said this week. "He traveled in a short amount of time, the hard path of getting released. We got him back as you know, and then he really, I guess woke up, and started to do things right, and prepare the right way. He spent time with Josh and getting on the same page as Josh, and how important that is. It's a young man who is off to a good start with a lot of room to grow."
4. WHO WILL CARRY THE MAIL?
When the Bills start their practice week, they'll have questions about their top two running backs. LeSean McCoy left the Jets game early with a hamstring strain—he's basically day-to-day. His backup, Chris Ivory, didn't finish the Jets game after aggravating a shoulder injury that slowed him down last month.
So, it's Marcus Murphy—the only healthy RB on the active roster as the week begins. There's a chance rookie Keith Ford could get promoted to the active roster from the practice squad if McCoy and Ivory can't practice.  The former Texas A&M standout has a fan in Bills offensive coordinator Brian Daboll.
"Got a soft spot for him, the way he works," Daboll says about Ford. "One-hundred-percent all the time, out at practice on the look team. Gives great effort, one of the guys that kind of stands in the background when we're working on our reps and is asking a lot of questions. Just a young guy that's trying to develop the best he can, and you appreciate guys like that."
The Bills lost one of their top defensive playmakers Sunday, when second-year linebacker Matt Milano went out with a broken leg. With three interceptions and three fumble recoveries, he was among the league leaders in takeaways.
His season is over. And McDermott says it will be replacement 'by committee.'
To defensive coordinator Leslie Frazier, it's a choice between second-year man Deon Lacey and rookie Corey Thompson, who was just added to the 53-man roster last month.
"It's between Corey Thompson and Deon Lacey, those guys will get an opportunity," Frazier said this week." "Of course, it could impact Lorenzo [Alexander] and how we use him as well. We'll see, we're still talking about it. We have some thoughts about how we want to do it and probably solidify those as we get a little more familiarity with Detroit and what they do."
6. SETTING THE TONE ON SPECIAL TEAMS
It's been a very rough couple of weeks for the Bills special teams – a blocked field goal, missed field goals, a missed extra point kick. And the coverage units were torched last Sunday by the Jets Andre Roberts.
There's plenty of work to do and schemes to refine on special teams. But the head coach says the top priority is to change the mindset of the special teamers
"We need to come out and establish a tone on special teams, and that starts with our coverage units, our kickoff coverage unit in particular," McDermott said this week. "Sometimes that just comes down to guys flying around and feeling a part of something bigger than them – just buying into something and going down there and buckling it up and going to hit someone. That's something that we need to get done."
7. RARE REGULAR SEASON MATCHUP
For a while, it seemed like the Bills and the Lions played every year in the preseason. But in the regular season, they've only met 10 times – just five times in Buffalo. The Bills have only played Baltimore, Carolina and Houston fewer times in the regular season.
The Lions first visit to Orchard Park was somewhat memorable – a December 22, 1991 regular season finale at then Rich Stadium. Both teams were headed to the playoffs, and Marv Levy didn't want to expose his starters to injury in a meaningless game. So, he sat Jim Kelly and Thurman Thomas, and gave several other stars limited playing time.
The Lions won 17-14 in overtime, ending a 17-game home winning streak for the Bills.