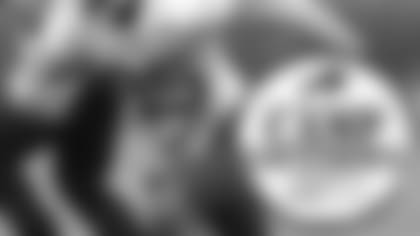 ](http://bufbills.co/campcountdownarticle)



Camp Countdown presented by M&T Bank will examine some of the more pressing issues facing the team on the field as they make their final preparations for the regular season. We also focus on a few different areas that impact the team off the field. We'll address these subjects one at a time until training camp begins. Here now is the latest daily installment as we carefully probe for some of the answers the Buffalo Bills have to come up with between July 30th and the Sept. 13th opener at Ralph Wilson Stadium against Indianapolis.
**
Newly acquired RB LeSean McCoy probably said it best. Buffalo's offensive side of the ball loaded up on talent this offseason. The Bills were not devoid of offensive talent, but now they have arguably the most high end skill position players that they've possessed in a long time.
"Before the trade I really knew nothing about this offense and now witnessing it and being here and playing with so many different players I mean that's the first thing that jumped out at me the talent level of the group of players we have here," said McCoy.
Here's a look at five offensive playmakers to watch come training camp and the regular season.
A pricey addition this offseason, Buffalo coveted the versatility that Clay offers in Greg Roman's tight end heavy scheme. Capable of lining up in the offensive backfield, as an H-back, in line or detached Clay is a player who will prove difficult to keep track of for opposing defenses.
"We spend a lot of time equally on a lot of things," said Clay of his assignments. "Running routes, catching as receivers out of the backfield. He does a good job of moving guys around. I can't think of any position where I'm lined up at more than another."
Eager to become a full-time receiver on the boundary, Harvin is motivated to prove he's more than just a gadget player. After building a strong relationship with Bills receivers coach Sanjay Lal with the Jets last season, that relationship continues to blossom in Buffalo. That inherent trust will serve both Harvin and Buffalo's offense well in the passing game where the seven-year vet can blow a game open at any time.
"I was dying to get with that coach who would sit with me and want to bring the best out of me and since I've been with the Jets he's been doing that," said Harvin of coach Lal. "I think this year a lot of people are going to see the end result of it."
McCoy wasn't completely satisfied with his 2014 season because his touchdown total was down as was his yards per carry average even though it was a very respectable 4.23. His standards are apparently higher than most because he still finished last season as the league's third-leading rusher with better than 1,300 yards.
With cat-like quickness and one of the best jump cuts in football, McCoy, who will be playing with a chip on his shoulder for his new club, figures to turn in big plays in camp. That will only be a prelude of what's to come in the regular season.
"It's just a matter of time as an offense that we're on the same pattern and same heartbeat and playing well together," said McCoy. "We have the personnel to get it done."
Watkins faced a myriad of double teams last season and still almost eclipsed the 1,000-yard receiving plateau as a rookie. Now with a host of other offensive weapons around him, Watkins figures to get more advantageous matchups this season to make plays.
What bears watching in training camp is how Watkins fares in his return from an offseason hip procedure after being limited in the spring practices.
"My goal is just to stay healthy and keep coming along with the injury and taking things from the guys running routes and taking coaching from the coaches," said Watkins.
With all the attention being paid to Percy Harvin and Sammy Watkins, Robert Woods has been flying under the radar. He wouldn't mind if that proves to be the case with opposing defenses in the regular season.
Coming off a 65-catch season last year, Woods will likely see more one-on-one matchups than he's seen since high school.
"Offensively we're able to just fly around and play fast," said Woods. "There's a lot of speed out on the field. So we've just got to keep it going."