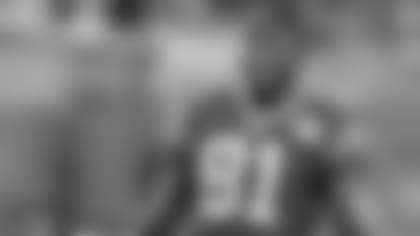 ](http://bufbills.co/campcountdownarticle)

Camp Countdown presented by M&T Bank will examine some of the more pressing issues facing the team on the field as they make their final preparations for the regular season. We also focus on a few different areas that impact the team off the field. We'll address these subjects one at a time until training camp begins. Here now is the latest daily installment as we carefully probe for some of the answers the Buffalo Bills have to come up with between July 30 and the Sept. 13 opener at Ralph Wilson Stadium against Indianapolis.
In 2013 the Bills had a special teams unit that flat out struggled. Other than field goal percentage (10th), Buffalo did not have a ranking higher than 17th in any other category in 2013. Over the last two offseasons the Bills have made a concerted effort to infuse the third phase of their game with veteran specialists while adding capable young talent. The result has been a transformation of Danny Crossman's unit into a juggernaut that vaulted all the way to the second spot in the highly respected Dallas Morning News comprehensive special teams rankings after 2014.
Buffalo's specialists now believe that the Bills defense might not be the only unit capable of finishing first in the league in 2015.
"There's still one more rank we can go and we want to be number one across the board and we've got the personnel to do so," said Marcus Easley.
Key additions
Much like the 2014 offseason, the Bills made some noteworthy additions with special teams in mind this past spring. Signing elite return man Percy Harvin, free agent fullback Jerome Felton and kick blocker Alex Carrington, Buffalo fortified the special teams unit with more experienced veterans.
"Knowing the moves they made last offseason and as good a unit as we were all year long, to add on a couple of more pieces like Percy and Alex Carrington, expectations are very high for everybody," said Marcus Easley.
"I think with those players you've added to the strong nucleus of core guys to give us a chance," said Crossman.
Buffalo's personnel department also added draft choices who have experience on special teams at the college level in Florida State products Karlos Williams and Nick O'Leary.
"A lot of us have played special teams," said Williams. "We did it in college. I think that's why a lot of us are here. We took great pride in playing special teams at Florida State. It'll be no problem. I've played in every scheme possible. So being here and being a part of special teams is going be a big part of me playing here. That'll be no worries at all."
Familiarity
As much as the new additions will help raise the collective talent level of the special teams unit, what may help Buffalo take that final step to the league's number one ranking is their solid core of players. Guys who have been playing together for the last two or three seasons and have an understanding of how to play off one another.
This is also the third season for coach Crossman, who has developed a keen sense for where certain players can help him the most.
"In 2014 besides adding some good, quality veteran players, I had a good feel on who our returning players were going to be and we were able to identify some guys who were our core players. Marcus Easley, Ron Brooks, Ty Powell for example. So besides adding some new players this offseason we have a pretty good nucleus coming back."
Solid mix
Chief among them was Easley, who re-signed with the Bills this offseason. Easley missed six games last season due to injury and still finished as the team's leading tackler on special teams.
"Easley is a special teams phenom," said Rex Ryan. "He's as good as it gets on special teams."
With a full season of similar production to the last two years, Easley could garner Pro Bowl recognition as a specialist in 2015. The key to Buffalo's special teams success however, is there is talent that stretches far beyond Easley.
"I got a little bit of attention from opponents last year, but Boobie (Dixon), he blocked two punts last year," said Easley. "Marcus Thigpen had a long return for a touchdown and Leodis (McKelvin) is deadly as a punt returner so I'm not the only guy that other teams need to game plan and worry about."
Solid role players like long snapper Garrison Sanborn, Brooks, Corey Graham, Chris Hogan and Duke Williams all make contributions. With punter Colton Schmidt and kickoff specialist Jordan Gay a year wiser in their roles and Dan Carpenter at the peak of his career, Buffalo should be in position to challenge for the top spot in the NFL this fall.
"I think the reality is we have good players and when you have good players you have an opportunity to do that," Crossman said. "So going into this year my expectations for those guys are going to be high. We have a good group coming back and we have to bring some young guys along with that and add some veteran players in certain spots and roles. Where we are going into the season I feel very fortunate about some of the players that we have."
"They were in the top two last year and I feel like with myself coming and just the guys that were here last year who are returning we feel like we can be special," said Harvin. "This team can be special on offense, defense and special teams."