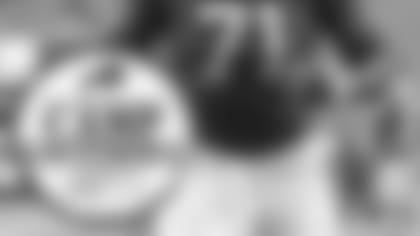 ](http://bufbills.co/campcountdownarticle)

Camp Countdown presented by M&T Bank will examine some of the more pressing issues facing the team on the field as they make their final preparations for the regular season. We also focus on a few different areas that impact the team off the field. We'll address these subjects one at a time until training camp begins. Here now is the latest daily installment as we carefully probe for some of the answers the Buffalo Bills have to come up with between July 30 and the Sept. 13 opener at Ralph Wilson Stadium against Indianapolis.*
![](http://bufbills.co/ccarticle300)
*It was a season that Buffalo's offensive line would prefer to forget. It began with a starting left tackle unable to participate in camp and most of the preseason with an undisclosed medical condition. It was followed by a revolving door at left guard. There was promise at right tackle where a rookie started, but he had his ups and downs. Even perennial stalwarts Cordy Glenn and Eric Wood admitted to having seasons that did not measure up to their own standards.
They tried to focus on what wound up being a nine-win season, but in 2014 it was hard to ignore the other figures. The offense would finish 26th in the league, their run game dropped from second to 25th and they were 26th in third down conversions.
Now armed with a new offensive staff that includes coordinator Greg Roman and some experienced assistants as well as a dynamic tailback in LeSean McCoy, can Buffalo's men up front rebound this fall?
Change is good
Right off the bat the Bills got to work remolding their offensive line in the offseason. Richie Incognito was signed to plug a hole at guard with the status of Chris Williams unknown coming off back surgery. The team also chose not to re-sign Erik Pears, who played guard in 2014.
They drafted John Miller in the third round and signed undrafted T Tyson Chandler and veteran Wayne Hunter. They also moved Kraig Urbik into a full-time center-guard swing role, as he will serve as Eric Wood's primary understudy and step in at guard when needed.
With the emergence of second-year tackle Cyrus Kouandjio in the spring practices there looks to be a stiff competition brewing for the starting right tackle job with draft classmate Seantrel Henderson. All told 60 percent of Buffalo's starting offensive line could be new heading into the 2015 campaign.
Head coach Rex Ryan in undaunted by the potential degree of change.
"There's a lot of ability in that group," said Ryan. "Bringing in a Richie Incognito, a former Pro Bowl guard who looks outstanding to me – putting him beside Eric Wood, who I think is a tremendous football player. Cordy Glenn has had an outstanding spring and then you bring in this young kid that we drafted Miller, I think has all the ability to be a good one. And then at right tackle we've got a real battle with Kouandjio and Seantrel Henderson. Then there's competition throughout so I think it'll be a good group."
Blending the pieces
Through the course of the spring the players didn't play anything close to real football, but when it came to learning the new techniques preached by coach Kromer there was complete buy-in. The result has been steady progress not only individually, but as tandems along the front.
"I think we're just taking it day by day," said Incognito. "With a new system and a new scheme it takes a while to jell. We really won't jell until we put the pads on and play a couple of preseason games, but we're working to get better each and every day."
"I'm very confident moving forward," said Wood. "We weren't extremely effective at all times last year, but we're working technique each day trying to get better and learn this new scheme and I'm confident we're going to have a very good year."
The right mindset
The offensive staff naturally plans to play the best five linemen, and a lot of that will be based on daily performance knowing all the players are new to the offensive coaches. Even though they might not have a firm grasp of each lineman's skill set, the spring workouts and practice sessions did convince them they have an overwhelming majority of players dedicated to the process.
"I think we've got some great character on that offensive line," said Roman. "Wood, Incognito… Cordy Glenn is a guy that I really believe can play at a Pro Bowl type level. John Miller was very impressive throughout the offseason. That's encouraging. He's a young guy. Training camp is upon him, but I don't think he'll have any problem with that. Then our right tackle position, we'll see how that unfolds.
"If we had gone through the offseason and guys weren't showing up since it was voluntary and if they were coming in and kind of taking a half stab at it or dipping their toe in the water I think there would be real reason for concern. These guys came in every day and it was like the regular season so I think we made up a lot of ground there. It really starts with them."
A proven scheme and dynamic weapon
Armed with a run game scheme that has proven successful at both the college and pro level and a Pro Bowl back running behind them in McCoy, Buffalo's linemen are buoyed by the prospects of running the ball a good deal.
"As an offensive lineman you definitely want to be a part of an offense that's willing to run the football," said Wood. "I know Rex and his staff did a great job running the ball with the Jets. They had a good offensive line and some good backs. Coach Roman's identity with the Niners was definitely a power running game mixed in with some play action – a lot of things that are appealing to offensive linemen. Hopefully we'll have some of the same success."
McCoy feels the group in front of him made good progress in the spring and believes a full training camp without much shuffling will cater to quality results right from the start of the season.
"I think the biggest thing you need in this game are the guys up front," said McCoy. "They win the battles for defense and offense, and the guys here are coming together. You got some new pieces and they're playing well. I can just tell the difference from the beginning to now." ![](http://bufbills.co/ccarticle588)