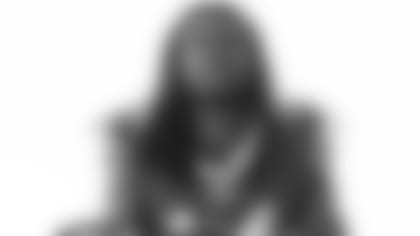 ](http://bufbills.co/campcountdownarticle)

Camp Countdown presented by M&T Bank will examine some of the more pressing issues facing the team on the field as they make their final preparations for the regular season. We also focus on a few different areas that impact the team off the field. We'll address these subjects one at a time until training camp begins. Here now is the latest daily installment as we carefully probe for some of the answers the Buffalo Bills have to come up with between July 30 and the Sept. 13 opener at Ralph Wilson Stadium against Indianapolis. ![](http://bufbills.co/ccarticle300)
Sammy Watkins had an impressive rookie season in 2014. His 982 yards and six touchdowns were both team highs. He averaged over 15 yards per reception, also leading the team. Despite those successes there are far greater heights that many observers and Watkins himself believes he can reach. Offseason hip surgery has been a setback this spring, leading to limited reps throughout OTAs and minicamp. Still, Watkins is optimistic and is excited about raising his game during training camp.
"I'm feeling pretty good," he said. "I'm working out, having fun with the guys … I'm just happy to be with the team and great coaches. I just have to keep getting better."
One improvement that we could see out of Watkins in 2015 is consistency. During the first two months of the season, Watkins had five touchdowns. He had just one touchdown during November and December. Part of this could be due to inconsistencies at quarterback last season for the Bills along with other struggles on offense. This season, with three quarterbacks competing for the starting job, that challenge remains the same.
"It is [tough]," Watkins said about trying to get on the same page with three different signal callers. "When training camp comes we're going to get more time with the starters and backups. You've just got to find your way where you fit in and get as much work as you can."
Another area that Watkins can improve is in his route running abilities. Watkins has been a diligent worker when it's come to route running since his days as a Clemson Tiger, but his exposure to the NFL game has demanded a lot more. Bills wide receivers coach Sanjay Lal thinks that he can become an elite wide receiver and that he wouldn't "put any limits on him."
"He has a lot of room to grow, but he can be in my opinion one of the best route runners," Lal said. "Physically, there really isn't anything that Sammy Watkins can't do."
Lal is not the only coach that has high praise for Watkins. Head coach Rex Ryan knows firsthand just how dangerous Watkins can be. Watkins racked up 157 yards and a touchdown against the Ryan-led New York Jets in a game on Oct. 26 last season. Ryan says that Watkins' lack of gaudy numbers may be because of highly intensified defensive pressure.
"He was doubled almost every snap," Ryan said. "I know when he wasn't because he torched us [the Jets] when I thought we could play man coverage on him. That was a mistake."
Ryan added that he thinks Watkins could put up even better numbers this year with the help of Robert Woods and Percy Harvin.
"I think it'll open up opportunities for Sammy," he said. "When you look at Woods and Percy [Harvin] out there as well and Clay I think we'll have some matchup problems in our favor based on our ability to run the football."
With a new scheme and plenty of new weapons, Watkins is very optimistic about the team's offense heading into training camp. The plethora of talent should put a high level of pressure on opposing defenses.
"Now we have so many guys—we can run the ball, pass the ball, we can get different matchups that we couldn't get last year," Watkins said. "We're going to be on top of the defense and we're going to have a great game plan come the first game."
Still, the biggest question mark surrounding Watkins remains unanswered: will his hip be ready come September? Watkins had surgery early in the offseason to repair an injury he suffered Nov. 30 against the Cleveland Browns. The injury did not force him to miss any games, however. Since the surgery, Watkins has been a limited participant in offseason activities and there is no definitive timetable for his return.
The good news is that he is expected to full go by the time the regular season starts. When asked if he would be ready for training camp, Watkins answered in the affirmative.
"Everything is pain free. I'm taking it easy and taking it slow," he said. "[I'm] just trying to get the injury out of my head. So when it comes time in training camp to compete, I can compete."
Watkins knows competing is the first step toward reaching a level where he can take over a game. How long it takes to reach that point in his second NFL season is a question only the progress of Buffalo's new offense and his own recovery from offseason surgery can answer. ![](http://bufbills.co/ccarticle588)