When Dan Carpenter left for Buffalo after signing with the Bills in September 2013, just five days before the regular season kicked off, he wasn't sure what to expect.
The kicker had just spent four years with the Miami Dolphins before bouncing around during training camp and landing in Buffalo in 2013 – though he wasn't sure for how long. His wife, Kaela and their baby Colby, only one-week old at the time, stayed back in Miami.
"It was hard for Dan to go," said Kaela. "He felt really bad leaving but he knew career-wise that he needed to do it and he needed to go."
"It was pretty crazy," said Dan. "Pretty hectic for both of us. She came back and forth a few times and Colby's been on more plane rides than most people in their entire lives and he's only seven months old."
Though far from his new family during those first few weeks of the season, Kaela said the saving grace was in fact that he wasin Buffalo, despite the distance.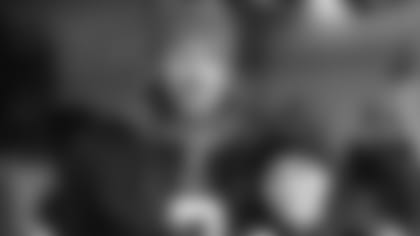 "I think it helped that he wound up in Buffalo because the community here and the guys here on the team, everyone was really welcoming and really nice and made it feel like home for him while he was away from us," she said.
She said Dan fit in well with his new teammates, and as things settled down and the family was able to reunite for the better part of the season in Orchard Park, the native Montanans took a quick liking not just to the organization but the city as whole.
"Well, it's Buffalo. And we're from Montana," Kaela said, laughing. "So there's a little bit of the same feel, the Northern mentality. You see a lot more camo here than you do in places like Florida. We got to know the neighbors right away. You see people with little bonfires before and after the game, and the fans are just a little more rowdy here and that's more like home to us."
The transition to Miami took a while for the couple to get used to, which wasn't a surprise for them considering the biggest town they'd ever lived in was their University of Montana home of Missoula. They'll keep their home in South Florida and will continue to travel from there to their families in Montana and North Dakota in the offseason, but Dan and Kaela said things clicked for them fast in Western New York.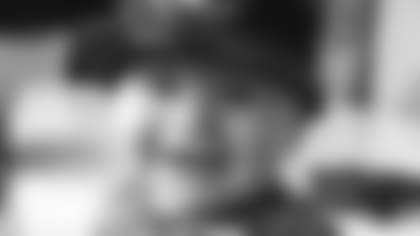 "It's blue collar people who are working every day," said Dan. "I think it was just the people and the fans that we enjoy so much here and the support we saw on the field and when we were out and about in town as well.
Having signed this year on the first day of the free agency period, he says he and his family are happy to know so early in the NFL calendar year that they'll return a city that quickly became their home."Even when I was playing against Buffalo in my Miami days I've always recognized how great the fans have been here and their support of the Bills."
"For us it was a no-brainer to come back to Buffalo," said Dan. "We were comfortable and loved it here last year. To be able to go back somewhere and be wanted where you would like to go, you're very fortunate in this league for that to happen. We're very happy to be here and excited to see where it goes."