MOBILE, Ala. (AP) -- Derek Carr and David Fales both threw touchdown passes and Auburn's Dee Ford racked up two sacks in the South's 20-10 victory over the North in the Senior Bowl on Saturday.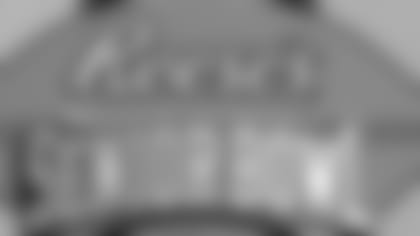 ](http://www.buffalobills.com/news/senior-bowl.html)The showcase game for top senior NFL prospects was mostly dominated by the defenses, including big plays from two defenders from national runner-up Auburn. Ford polished off his week by twice sacking Virginia Tech's Logan Thomas in the first half and Chris Davis had an interception.
Ford, who also had a pair of sacks in the national championship game, was named the game's MVP. Alabama receiver Kevin Norwood caught a 24-yard touchdown pass from Fales of San Jose State and received the South's Most Outstanding Player honors.
Wisconsin's James White scored on a 1-yard run with 6:04 left in the game for the North's only touchdown. He was selected the North's MOP after rushing for 62 yards on 11 carries.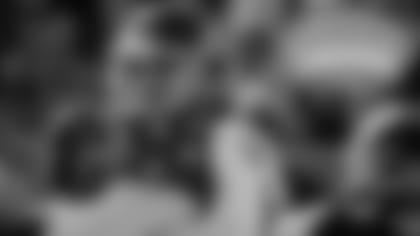 Ford also batted down a pass in the backfield when the North was buried deep in its own territory that would have been a sure touchdown if he'd held onto it.
Offensively, it looked just like what it was: an all-star game with players trying to get in synch with a few days of practice.
The quarterbacks with the fewest mistakes won the day after the South built a 20-3 lead.
Fresno State's Carr started fast with three straight completions on the South's opening drive. He capped the march with a 17-yard touchdown pass to Colorado State tight end Crockett Gillmore and finished 7 of 12 for 45 yards.
Jimmy Garoppolo of Eastern Illinois's first two drives ended with field goals of 50 and 39 yards by Auburn's Cody Parkey. Garoppolo, MVP of the East-West Shrine Game out of Tony Romo's alma mater, was a late addition to the roster after Alabama's AJ McCarron declined an invitation.
He was 6-of-11 passing for 32 yards.
The collection of six quarterbacks combined to throw five interceptions.
Miami's Stephen Morris was 10 of 18 for a game-high 89 yards but was also intercepted twice. Clemson's Tajh Boyd was 7 of 16 for 31 yards with an interception. Thomas, a 6-foot-6, 250-pounder, was sacked five times.