Ever since Doug Marrone hired Jim Schwartz as his defensive coordinator the most popular question he's faced is just how much his defensive scheme will change. Knowing Schwartz will be the fourth defensive play caller in four seasons for Buffalo the question is understandable. Marrone however, is determined to move the team forward in Year Two both in consistency and the win column. Overhauling the defensive scheme would compromise progress, so the plan with Buffalo's defense is to limit the alterations.
Most believe that since Jim Schwartz's scheme is rooted in a 4-3 front that it will stay that way. If it does it won't be all that different from how Buffalo lined up last season.
"I've been getting a lot of questions about 3-4 and 4-3, and last year, if you look at what we were, we really played an under defense," Marrone said. "We really had four down linemen in the game the whole time. We had an outside linebacker on the ball and we played with two linebackers on the line of scrimmage.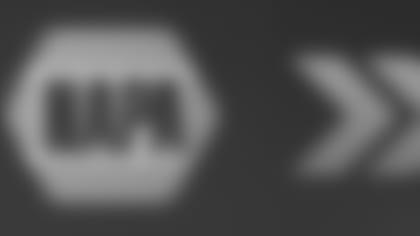 ](http://www.buffalobills.com/news/combine-2014.html)"We were not a typical 3-4. Now, we were in some three-down spacing on third and long, we were in some four-down spacing , we did a lot of things. To say that we were this, I really don't think that's fair and it's really not what we've done." 
Marrone cited the fact that both secondary coach Donnie Henderson and Schwartz learned at the elbow of Marvin Lewis in Baltimore on the Ravens staff, so Henderson is working with Schwartz to merge the language of the previous defensive scheme with some of the new elements being brought in by Schwartz.
"The same things that were implemented when Marvin was there some of those things have carried on to our playbook. That's in our system already. Jim is already familiar with calls and everything. We think we can find a way to make it easier for the players. Adjustments will be made in all of those areas. I think it's important to get everyone back and practicing together."
While drastic change with the defensive scheme will be avoided, Marrone is implementing some changes to improve performance.
"We were going to change even before we hired Jim," he said. "It obviously wasn't good enough for us and we have to get better on offense. On defense there were some things that we did well and we're going to keep that and there are some things we have to improve on and that's where we're going to make changes like run defense for example."
As for some of the trademarks of Schwartz's defenses like more three linebacker looks and the wide-nine technique lineups with the defensive ends, those were already part of Buffalo's defensive system in 2013.
"We had that last year. Our thing is just finding the strength of our players, putting them in the best position for winning," said Marrone. "I want to just win. I don't really care what we run or what we do. I just want to make sure we can win and what you do to win is put your players in the best position.  
"We don't want to make this trash one thing and go to another. So we're trying to make sure that we continue to move forward and get better in all areas and make sure it's the easiest transition for our players."
Buffalobills.com Combine coverage is presented by NAPA Auto Parts. Visit your local NAPA Auto Parts store for NAPA Know How and all your car care needs.