Bills fans have contributed to the fund in memory of Allen, the grandmother of quarterback Josh Allen, since her passing was made public following the team's 44-34 victory over the Seattle Seahawks on Nov. 8. Josh Allen passed for 415 yards in the victory, which took place less than 24 hours after Patricia's death.
"I know my family is forever ingrained here, myself included," Allen said in response to the support. "I don't ever want to leave, obviously. I want to play here for as long as I can and give back to the community and give back to the Bills Mafia here."
Oishei announced the ongoing "Patricia Allen Fund" on Nov. 21 in support of the hospital's patients and rebranded the west wing of its 10th floor as the "Patricia Allen Pediatric Recovery Wing," with mockups including a photo of Josh Allen pointing toward the sky during his performance against Seattle.
The Patricia Allen Fund will directly support the hospital's pediatric critical care team, which provides life-saving care to pediatric patients. Within that team, the pediatric transport team transfers over 800 patients annually to Oishei from all eight counties in Western New York and Northern Pennsylvania.
"We really felt this was the perfect way to honor Patricia and recognize Bills fans for this incredible support of our hospital," Allegra C. Jaros, MBA and president at Oishei Children's Hospital, said in a release. "With the wing being located on our sports floor which is already outfitted with lots of Bills and football memorabilia and graphics, we couldn't think of a better place."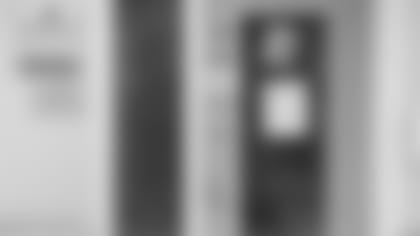 The contributions from Bills fans are reminiscent of 2017, when more than $400,000 was donated to the foundation of Cincinnati Bengals quarterback Andy Dalton after his game-winning drive against Baltimore pushed the Bills into the playoffs for the first time in 17 years.
"It's Buffalo, man," Bills offensive coordinator Brian Daboll, a West Seneca native, said last month. "It's people taking care of people. People taking care of their own people. And people having each other's back. Certainly, they've got Josh's back. He and I talk a lot about being from around here and the type of people that are from around here, the type of communities.
"I know he's from out there in California. You just pick him up and put him right here, put him in West Seneca, South Buffalo, the Northtowns, wherever you want to be, he'll fit right in. That's him. He's just a genuine, genuine person. And I know he appreciates a great deal the support that he gets from this community, this fanbase, Bills Mafia. I know he's very thankful for that. And we're thankful for him."