"Since I joined the Buffalo Bills organization four years ago, I have been truly humbled to work for a man like Mr. Wilson – someone with so much knowledge of the game of football and someone so important to the growth and stabilization of the National Football League in the past half century. Men like Mr. Wilson, Mr. Rooney and George Halas are pioneers of this league and entered this business for the love of the sport and not for the economics. I admire those pioneers for their principles.
My heart goes out to the Wilson family and our fellow employees at the Bills organization. When I heard the news, I melted. Mr. Wilson has affected my life tremendously in my relatively short time with the team.
He has set the foundation and laid the blueprint for us to build a winning organization. Mr. Wilson said it best 'this is a people business'. He cared about everyone – from the security guards to the training staff to the players, coaches and management. We are a family and everybody matters. That is the blueprint Mr. Wilson put forth for us and I along with Russ Brandon and Doug Marrone subscribe to it whole-heartedly. We are all in this together as we move forward on this journey to getting the Bills back to being a consistent, competitive team competing for championships. We are all pointed in one direction and we will continue fighting to get to where we need to be."
---
Doug Marrone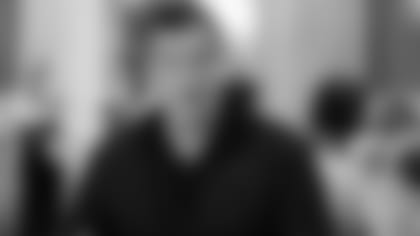 "First and foremost, I would like to extend my deepest condolences to Mary Wilson and the Wilson family during this extremely difficult time.
Prior to joining the Buffalo Bills, I was aware of Mr. Wilson's role as a visionary leader in development and growth of the National Football League in his 54 years as owner of one of the most storied franchises. But when I joined his beloved organization as its head coach a little more than a year ago, my admiration for him only grew. I have met and spoken with Mr. Wilson on occasion through this year and I can honestly say there is no one who cared more for his players, coaches and his entire organization.
He lived his life to make a difference in both the game of football and the communities he held dear to his heart – Buffalo and his hometown of Detroit – as well as numerous other initiatives around the country. Our players and coaches greatly admired Mr. Wilson for the lasting impact he made on this organization and the opportunity he afforded us to represent his team in the National Football League."