Ed Oliver was known as one of the fastest college defensive tackles off the ball. The Bills first-round pick signed his rookie contract almost as fast. Oliver and six other draft picks signed four-year rookie contracts a day before rookie minicamp opened.
"I just want to come in and compete and earn trust from the guys around me and earn my coaches' trust," Oliver said. "I haven't set any real goals or expectations. I just want to come in and compete and ultimately help the team win."
A three-time All-American (2016-18), Oliver had an eye-popping 54 tackles for loss and 13.5 sacks in his 33-game career at the University of Houston.
Oliver was also the 2017 Outland Trophy winner and was also named All-American Conference Defensive Player of the Year.
The defensive tackle is expected to compete for a starting role in the middle of Buffalo's defensive interior with the likes of veteran Jordan Phillips.
In addition to Oliver, second-round pick tackle Cody Ford, third-round pick and running back Devin Singletary, fifth-round pick linebacker Vosean Joseph, sixth-round pick safety Jaquan Johnson, and seventh-round picks defensive end Darryl Johnson Jr. and tight end Tommy Sweeney all put pen to paper on Thursday afternoon.
Ford, whom the Bills traded up to pick in round two of the 2019 draft, is a four-time Big 12 champion after playing his college ball at Oklahoma. The offensive lineman manned the right tackle spot for the last year of his college career. He also lined up at left guard for the Sooners.
A third-team All-American his senior season, Ford appeared in 29 career games at Oklahoma making 21 starts.
Ford is now part of what is expected to be a fierce competition for a vacant starting right tackle role with free agent signees Ty Nsekhe and LaAdrian Waddle among others.
"For me it's all about proving myself and proving to people what I can do," said Ford. "For Buffalo allowing me to start out at right tackle, giving me a chance to prove my myself and prove my athleticism and everything I can prove at the tackle position to everybody else is a great honor. And then if need be, if they need me inside then I'll move inside, because I'm here to win football games."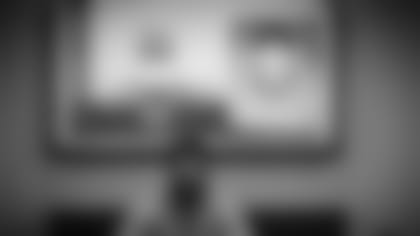 Singletary, who was the 74th overall selection in the 2019 draft, was an ultra-productive running back in college for Florida Atlantic.
In just 38 career games he accumulated almost 4,300 rushing yards and 67 touchdowns. He led the nation in touchdowns (33) and points scored (198) in 2017.
The Conference USA MVP that year, Singletary became the first player in Florida Atlantic history to earn AP All-American honors.
Singletary joins a crowded Bills backfield with veterans LeSean McCoy and Frank Gore, as well as recent free agent signee T.J. Yeldon and two other backs who were on the roster in 2018 in Marcus Murphy and Keith Ford.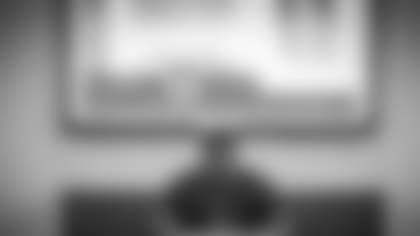 Joseph, a Florida product, led the Gators in tackles in 2018 with 93 on the season. In his three-year college career, Joseph logged 161 tackles, four sacks, seven pass breakups, two fumble recoveries and an interception.
"They definitely drafted a dog," said Joseph of the Bills. "Somebody that's going to come in and just try to compete at every level. Try to basically give my all and contribute to the team in any way. You're getting somebody that really loves the game and wants to be successful on and off the field."
Joseph has a good opportunity on a roster that has open supporting roles behind the starters at linebacker. A strong special teams showing would only enhance his chances.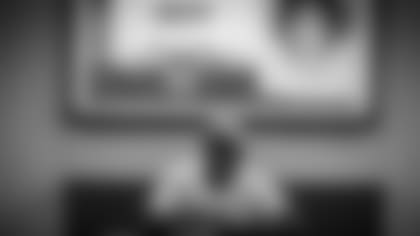 Jaquan Johnson, a second team All-ACC performer, had a nose for the football in his time at Miami as he posted eight interceptions, six forced fumbles and three fumble recoveries for the Hurricanes.
Johnson will battle for a roster spot at safety with the likes of veteran Rafael Bush, Siran Neal and Dean Marlowe behind entrenched starters Micah Hyde and Jordan Poyer. Special teams could prove critical in helping him earn a spot on the 53-man squad come September.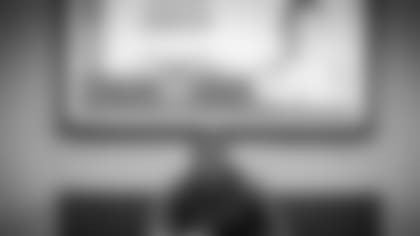 For Darryl Johnson Jr. joining the Bills fulfilled a life-long dream.
"It's a dream come true," said Johnson. "I set my goals high and worked my butt off. I ended up accomplishing the things I wanted to accomplish. I'm happy to be a Buffalo Bill. It's an amazing feeling."
The North Carolina A&T product was the 225th overall pick. Johnson is coming off a 2018 season in which he logged 10.5 sacks to lead the MEAC conference. He also added seven quarterback hits and a forced fumble. It earned the defensive end MEAC Defensive Player of the Year honors.
Johnson will compete with a host of young and veteran defensive ends on the roster for a role on defense.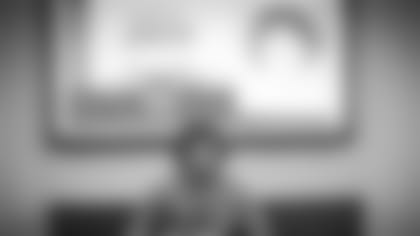 Sweeney, the 228th overall pick, tallied 99 receptions for almost 1,300 yards and 10 touchdowns in his college career. The Boston College product was a first team All-ACC honoree in 2018 after receiving third team honors as a junior.
Capable of blocking in line and working as a passing target underneath, Sweeney will compete for a role among the contingent of tight ends on the roster including fellow draft choice Dawson Knox.
"It seems like the Bills like to run the football, though they throw it as well. It just seems to fit my skill set real well," said Sweeney. "We did a lot of the same thing at BC. We ran a pro-style offense there for the most part and it was very run heavy, so hopefully for me it's a smooth transition."