Edreys Wajed began with a blank canvas after being approached by the Buffalo Bills and Buffalo Sabres to design a logo for their "Better Together" initiative. 
His design did not need to contain the logos of the Bills or Sabres, nor did it need to feature the name of the initiative. Rather, Wajed was tasked with creating a piece that captured the spirit of the campaign. 
The Bills and Sabres partnered for "Better Together" to fundraise for five local organizations focused on fighting food insecurity in Black and African American communities in Western New York: African Heritage Co-Op, Buffalo Center for Healthy Equity, Buffalo Freedom Gardens, Buffalo Go Green, and Racial and Ethnic Approaches to Community Health (REACH). 
The Bills and Sabres Foundations will make donations totaling $120,000 to those organizations throughout this week.
All donors will receive a collectible pin featuring Wajed's design. Those who donate $35 or more will receive a collectible tote bag.
"We came up with something that felt like it was branding worthy and strong and kind of can stand alone," Wajed said. "We're happy with where it is."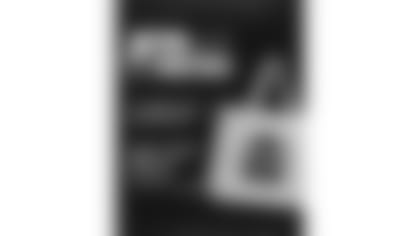 Wajed's art can be found on murals and in galleries throughout Buffalo. He previously partnered with the Sabres to provide his take on the team logo last February, which was then featured on warmup jerseys to commemorate the 40th anniversary of Val James' NHL debut earlier this season.
His "Better Together" design features elements significant to Buffalo, Black History Month, and the organizations the initiative benefits.
The buffalo head is at the center of the design, surrounded by lightning bolts replicating those featured on the City of Buffalo's crest.
"The buffalo head is just synonymous with Buffalo without having to type anything 'Buffalo,'" Wajed said. "You don't have to type '716.' You don't have to type anything. … "The lightning bolts have always been a part of Buffalo's history and its crest and its seal and things of that nature."
The red arch atop the design represents a horizon.
"A sun rising is usually an omen of another day, a new day, a new dawn, new opportunity," he said.
He chose the color green in the middle of the logo as a nod to the organizations working to fight food insecurity in Western New York.
"These are businesses that focus on farming, owning land, that sort of deal. So, having land in it was important," he said. "To go into it further as well, the main colors of Black History Month are typically red, black, and green. So, that was important to me to weave those colors in there as well."
The script at the bottom can be read as "Humble Hero" or "Humble Herd."
"So that's a play on words that my wife and I just kind of came up with," he said. "… A humble hero is somebody who doesn't look for any acclaim, doesn't look to be recognized or notes. So that's what this kind of donation campaign typically is. It's just people who want to help and it's not something that's front and center."
Wajed said he hopes the initiative brings awareness to the work being done by Black organizations in Western New York.
"And also that they exist outside of February," he said. "The initiative is in February, great. But once you learn about these five organizations, are there five more organizations that do meaningful work for people who are in need? Can you seek them out? Can you visit their establishments? Can you donate to their causes?
" … I hope this raises the profile and brings about awareness that there are organizations – small, Black-owned organizations that are really doing some meaningful work and they need help."