Coach McDermott has been asked a countless number of questions about Josh Allen's rushing exploits. Is he running too much? Should they let him run more? Shouldn't he be making more plays with his arm?
All valid questions, but to answer the question about an individual, in this case Allen, one must also examine what's around him on his side of the ball.
That is unquestionably a factor in why we see Allen taking off as much as he has the last few weeks.
But it's not the only factor. We dive into the whys below as well as where a lot of these new young players in the lineup are headed, what undrafted rookies are faring best and what Brian Daboll focuses on most when he puts together his weekly game plans for the offense.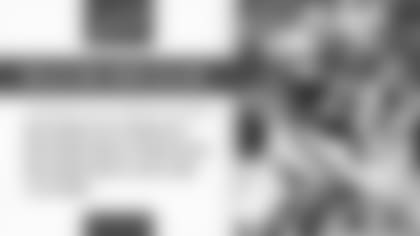 1 – From @StevenKubitza: Is Josh Allen running so much due to a lack of production from the backs, or just because it is part of his game?
CB: Most of Josh Allen's runs are not by design. There are a few read option plays in the game plan each week, but by and large, and coach Daboll has confirmed this, most of his runs are off scramble plays that were pass play calls.
There are multiple reasons Allen is doing as much running as he is. First, at this point in Allen's career he trusts what he can get with his legs more than he trusts what he's seeing in coverage on a pass play.
Not all the time, but enough of the time.
So as he's surveying the field, he's looking to make a play with his arm, but if he's not sure, in his head he knows he can get at least six to eight yards with his legs based on the space in front of him and he takes it. He's also had to take off and run because of poor protection.
That's not a terrible thing right now at this stage of his development. We do have to remember he has only started eight games.
In time however, he will need to read coverages better and have a plan with contingencies pre-snap, before the play unfolds, so he has multiple answers at his disposal as the play unfolds. This will make him a more effective player in the pocket.
Allen isn't running because the backs aren't having any success. He's running because of where his development is in reading defenses and his ability to do so.
2 – From @jrmattison0927: Can we hope to see these young players taking steps in the right direction this week against a stingy defense in the Lions?
CB: The young players are doing their level best to perform, but there are so many young players filling important roles, including several just called up from the practice squad, that to expect them to all play cohesively as a unit is a little unrealistic.
This has been especially apparent on special teams, which had upwards of five practice squad players playing on the four primary units at this point in the season.
I think I'll let coach McDermott speak for the challenge it presents to coaches who try to find the right balance between demanding the best from rookies while also being patient with their inexperience.
"There are times where you feel like you're right on with how I handled things with a young player, and then there are other times when I may have been a little too firm with them and then you have to put your arm around them," said McDermott. "They are so young and you look at Josh and Tremaine, two young signal callers who run our offense and defense. There are going to be some growing pains and some highs and lows. That's how the NFL is, it's such a competitive game. But if we stay after it we'll wind up on the top end of this thing and learn some valuable lessons, which will only help us going forward."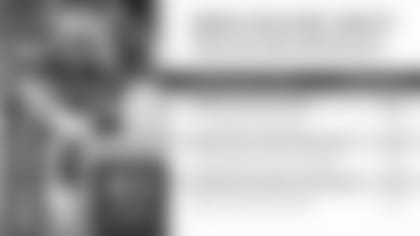 3 – From @A_Smolka_17: Who is making a better case for themselves as an UDFA: Foster or Wallace?
CB: That's a tough one, but I'm going to Foster. Wallace was at least a one-year starter at Alabama. Foster barely got any run in college and had a much larger learning curve. And since Week 12, no rookie wideout has more receiving yards than him.
He's really coming on. If he can raise his game another notch next season he's a virtual lock to be in this team's top four at WR, possibly top three, even if they go out and sign a proven veteran at WR and draft one.
Wallace doesn't have as many game appearances as Foster, but he's fared well thus far at corner. Frankly, I'm surprised opponents haven't tested him more.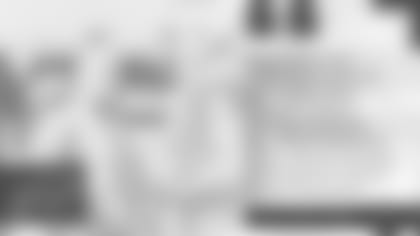 4 – From @DJohnswebster: When Daboll prepares a game plan does he focus more on individual match ups, what Buffalo does well offensively or tendencies in the opposing defense?
CB: Back in the spring, Daboll was clear that he typically focuses on matchups first and Charles Clay, who played under Daboll as a coordinator in Miami as a rookie confirmed this. Now that doesn't mean he ignores what his unit does well offensively or the tendencies of the opposing defense, but his focus is finding the mismatch.
Unfortunately, with a lack of weapons that has been easier said than done this season. But I think he's done a good job of utilizing the strengths of Isaiah McKenzie and Robert Foster quite well.
Daboll has drawn up good plays to get McKenzie space to operate, knowing his small stature will not allow him to get many yards after initial contact, and we've seen good results there.
He's diversified Robert Foster's assignments as the rookie has become more disciplined in his route running and we know what Foster has done this season.
And he's worked passing concepts to get Zay Jones in good areas to make plays as well.
This all despite having an offensive line that has had trouble establishing the line of scrimmage in the run game and winning one-on-ones.
CB: The Bills on the whole are not a big blitzing unit to begin with. They pick their spots. Blitzing Darnold in last week's game however, would not have accomplished much because the Jets were going with a quick game passing attack to get the ball out fast.
Even a blitz would not have reached Darnold in time, especially in the second half, with the speed at which Darnold was getting the ball out. One key area of Darnold's skill set that's pretty advanced is recognition of coverage schemes. This enables Darnold to deliver the ball quickly and decisively. It's also why his completion percentage is likely to be high for his career because he rarely attempts anything over 20 yards.
I suppose in long down and distance situations the Bills could've chosen to blitz here and there just to change up the looks, but even after the game the players were commenting on how fast Darnold was getting the ball out.