A few weeks ago, Robert Foster said he needed to be cut. The undrafted rookie receiver felt being released by the Bills only made him more focused on becoming a successful NFL wideout. After a few weeks on the Buffalo practice squad, Foster got a second chance and he's quite literally run with it.
In the Bills last four games, Foster has provided eight of the team's 16 pass plays of 20 yards or more.
On Sunday, Buffalo's deep threat had three, though two were aided by Jets penalties. Foster finished the game with 104 yards on seven catches, his second 100-yard receiving day of the season.
"For an undrafted free agent I think he's done a nice job," said McDermott. "It's a credit to him the way he's developed. He's developed a nice rapport with Josh (Allen). He's started to round out his approach to the game with his preparation and the detail on his routes. And that will only continue to develop."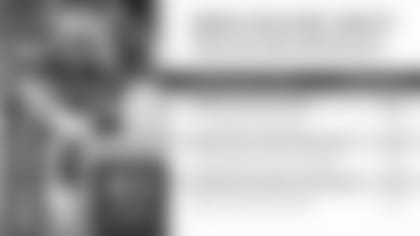 Since Week 10, when he was promoted back to the active roster, Foster ranks second in the league among rookie receivers with 330 yards. Only Carolina's D.J. Moore has more (379). The Alabama product also leads the league in yards per game for NFL rookies since week 10 at 82.5.
Foster's pair of 100-yard receiving games leaves him trailing only Sammy Watkins (4), Glenn Bass (3) and Elbert Dubenion (3) in team history for most 100-yard receiving games by a rookie. And Foster is the only undrafted wideout to produce two 100-yard days in his rookie season.
"I'm proud of him," said offensive coordinator Brian Daboll. "It hasn't been easy for him, really, growing up to where he is now. He's been through a lot and that's a sign of a mentally tough person is to be able to fight through adversity, concentrate on the things that you can control, doing it to the best of your ability, block the noise out and work hard. When you get the opportunity, make the most of it. He's done that the last couple of weeks and we need him to continue to do that."
< 5.0: The Bills defense is one of three units in the league that is allowing less than five yards per play to their opponents. Buffalo is currently surrendering an average of 4.86 yards per play. Only Chicago (4.84) and Baltimore (4.69) have fared better.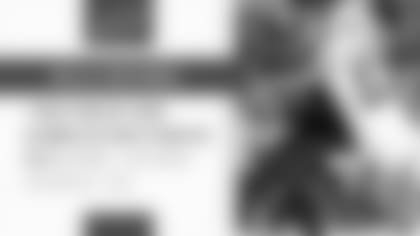 1st: Josh Allen's rushing exploits have drawn comparisons to a bunch of other signal callers known for their ability to hurt opponents with their legs. When comparing their rookie season rushing totals to those of Allen, the Bills rookie QB could be within striking distance of some of them come season's end.
Right now, Allen has the highest rushing yardage average for a rookie QB since the AFL-NFL merger in 1970 at 54.4 yards per game. That inched him just in front of the previous holder of the top spot, Robert Griffin III (54.3).
Allen will have to maintain his current pace to hold onto that top spot over the team's final three games.
Table inside Article

| ROOKIE QBS SINCE 1970 | SEASON | TEAM | RUSHING YARDS PER GAME |
| --- | --- | --- | --- |
| Josh Allen | 2018 | Buffalo | 54.4 |
| Robert Griffin III | 2012 | Washington | 54.3 |
| Cam Newton | 2011 | Carolina | 44.1 |
| Deshaun Watson | 2017 | Houston | 36.8 |
| Vince Young | 2006 | Tennessee | 36.8 |
1: Despite Sunday's loss, Buffalo has the number one defense in football. The Bills are giving up just over 290 yards per game (290.6). Their performance Sunday helped them leapfrog the Baltimore Ravens, who had previously held the top spot the last couple of weeks. Leslie Frazier's unit also moved into the top 10 in run defense, as they're now ranked 10th in the NFL.
Table inside Article

| TEAM | Fewest Yards per game allowed |
| --- | --- |
| Buffalo Bills | 290.6 |
| Baltimore Ravens | 293.9 |
| Chicago Bears | 309.9 |
| Dallas Cowboys | 313.4 |
| Jacksonville Jaguars | 324.1 |
5: Buffalo's streak of posting interceptions is alive and well. Tremaine Edmunds picked off a Sam Darnold pass in the red zone in Sunday's game. It was the first of Edmunds career. The INT extended Buffalo's current streak of consecutive games with at least one interception to five.
Only Chicago has a longer active interceptions streak at six games.