It will be a year ago this Saturday that the Bills placed the franchise tag on S Jairus Byrd. The one-year tag wound up being the contract under which Byrd played during the 2013 season. Now with the Pro Bowl safety set to again become a free agent in less than two weeks GM Doug Whaley is faced with the same decision for the Bills franchise.
"We have to leave every option on the table open," said Whaley when asked if making use of the franchise tag was still an option. "When you're trying to keep a good player you're going to try every means necessary to keep him."
That tag the second time around however, comes at an increased price. Even though the projected cost of the franchise tag for safeties in 2014 is estimated at $8.24M (with reports that 2014 cap will be $130M) Byrd was tagged last year. By league rule a player that is tagged as the franchise player must receive the greater of either the amount of the new tag or 120 percent of the player's salary from the previous season. In Byrd's case the latter would apply at $8.3M.
As ESPN NFL front office analyst and six-time NFL Executive of the Year Bill Polian says making use of the tag again is fine.
"I think that's perfectly okay," Polian said on the John Murphy Show. "If you've looked at your situation from a personnel standpoint and a cap standpoint and a cash standpoint and it makes sense go ahead and do it. That's what we bargained for in the collective bargaining agreement. There's no prohibition against it and it's there to be used and that's the way it is."
According to Whaley Buffalo's cap situation is healthy.
"The salary cap will not prohibit us from getting done what we need to get done," Whaley told Buffalobills.com. "So we are very comfortable."
Constructing a long term deal would appear to be the way both parties want to go knowing it would likely reduce the cost of Byrd against the cap over the long haul. Byrd, like most players, would prefer the financial security of a multi-year deal.
Getting the two sides to agree on long term compensation is the rub. The franchise tag amount for a safety is the third lowest ahead of only tight end and punter/kicker for a reason. The position has simply not been valued as highly across the league as other positions deemed more critical to a team's success.
Polian admits there are exceptions to every positional benchmark set by the franchise tag. Whether a club sees a player as such is a case by case situation.
"It depends entirely upon on what your construct is," he said. "Who are the critical people in your system offensively and defensively? And unless your player is an absolute world beater like a Troy Polamalu, even if that wasn't a critical position for you you'd pay him because he's a difference maker.
"Now I don't necessarily put Byrd in that category, but the Bills may decide he's absolutely essential to them so they're going to tag him again and hope at some point they can make an agreement. If not they have him for one more year. That's perfectly acceptable." 
Even if the Bills do make use of the tag they will have another four and a half months to try and negotiate a long term deal with July 15th marking the end of the long term signing window.
Polian says a general manager has to think beyond just the upcoming year. With young major contributors like Marcell Dareus, Jerry Hughes and C.J. Spiller entering the final year of their contracts with Buffalo the cost to lock them up long term must also be weighed against the amount of money that can be invested in Byrd. The potential cap implications must be evaluated collectively, not on a singular basis.
"You do have to put your resources against the people who make a difference in your system," Polian said. "Otherwise when the younger players come along at more important positions you don't have the money to sign them."
Whether a long term agreement can be crafted prior to the franchise tag deadline on Monday at 4 pm remains to be seen. What is clear is the Bills would like to keep him on their roster.
"He's a Pro Bowl player, what is there not to love," said Whaley of Byrd. "He's an exceptional player and an exceptional person on and off the field so hopefully this thing works out. If it doesn't it won't be for lack of trying and lack of want.
"(It comes down) to what they're thinking compared to what we're thinking and hopefully we can mesh the two together and get something done."
BILLS FRANCHISE TAG HISTORY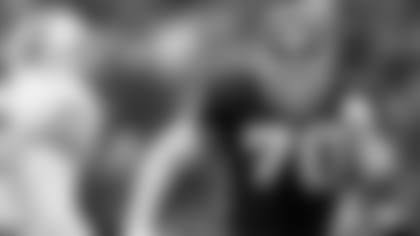 OT John Fina (1996)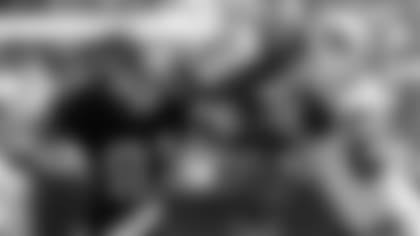 WR Peerless Price (2003)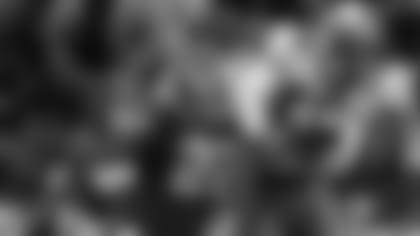 CB Nate Clements (2006)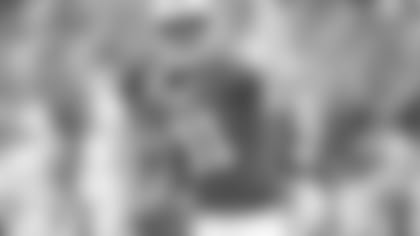 S Jairus Byrd (2013)