The Bills have been very up front about adding a veteran quarterback to their roster this offseason. Free agency is a far more likely route than a trade for Buffalo. They already had Josh McCown in for a free agent visit after he was released by Tampa Bay before he ultimately signed with the Cleveland Browns. Here's a look at some of what else is out there for the Bills to consider. Free agency opens at 4 p.m. on March 10.
The Heavy Hitters
Mark Sanchez - The Eagles free agent QB would not typically be at the top of this list, but in a thin free agent market, he offers starting experience, playoff experience and saw action in nine games in 2014 where he completed 64 percent of his passes and a passer rating of 88.4. He still has a penchant for throwing the costly interception late in games, but at 28-years old Sanchez will have options.
Middle market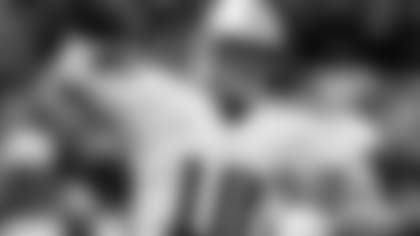 Jake Locker – Locker's career with Tennessee is over. The play of the former first-round pick has been in decline since his rookie season. His completion percentage is a non-starter like 57.5 percent and Locker's inability to stay healthy (shoulder-2012, foot- 2013, shoulder-2014) likely puts him in a backup role at best for 2015.
Ryan Mallett – The fifth-year QB saw his most extensive action in 2014 since entering the league, but it was underwhelming. A less than 55 percent completion percentage, two touchdowns against two interceptions and a passer rating of just over 67. Mallett could still be considered an investment with so little time on an NFL field (7 career games), but it won't be as more than a backup.
Matt Moore – One of the more experienced signal callers in the group, Moore has demonstrated an ability to keep a team's offense afloat. In the 2011 season Moore started 11 games for Miami and completed better than 60 percent of his passes with 16 touchdowns against nine interceptions and a passer rating of 87. He hasn't seen that kind of playing time since, but he's a veteran that could push a younger unproven QB for a starting job.
Christian Ponder – The former first-round pick of the Vikings does not appear to be in the team's future plans with the emergence of Teddy Bridgewater this past season. Ponder has 36 career starts under his belt, but has been largely average in his NFL career. The 27-year old could serve in the same capacity he did in Minnesota, as a backup.
Veteran options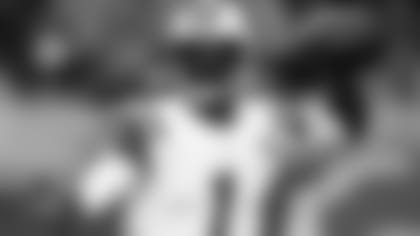 Jason Campbell – The Bengals free agent is well traveled, but still has the physical skills to be a backup that can get a team through a few games.
Shaun Hill – The Rams want to re-sign their backup quarterback, and at age 35 Hill would be wise to do so.
Brian Hoyer – Consistency is what damages Hoyer's standing in the NFL. He'll follow up a productive and encouraging performance with a subpar outing the next week. Coming off a season where he saw his most extensive action Hoyer was a substandard 55 percent completion passer and upside down on touchdowns versus interceptions. Some team will sign him, but it's unlikely to be more than a backup role.
Colt McCoy – Though he was just 1-3 in his four starts for Washington last season, McCoy did produce some encouraging numbers. He completed better than 71 percent of his passes with a passer rating over 96. In the right offense McCoy could help a team.
Michael Vick – Coming off a season in which he had the lowest passer rating since his rookie year, the soon-to-be 35-year old is limited in what he can offer an NFL club. Vick can still use his legs to make plays on the move, but his sack rate in 2014 (13.6%) was also the highest since his rookie season.
Younger talent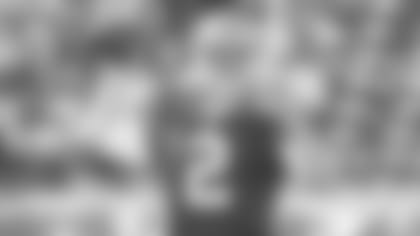 Blaine Gabbert – Another first-round draft choice no longer with his original club, Gabbert has experience with Bills offensive coordinator Greg Roman from their time in San Francisco together. A younger backup option.
Kellen Moore – The Boise State product is like a coach on the field, but his physical limitations (size, arm strength) make him no more than a backup.
Tyrod Taylor – Baltimore gave Taylor his fair share of time to develop into their perennial backup, but it never materialized. He'll be available as an athletic backup.
T.J. Yates – Traded to Atlanta last year it doesn't look like the Falcons are in a hurry to re-sign Yates. His on field experience is limited, but he has playmaking ability.