Free agency opens at 4 pm on March 10 at 4 p.m. For the rest of the week we'll be previewing some of the positions where Buffalo might look to improve their roster, and try to find possible fits for the Bills. We continue our series with the tight end position.
Buffalo has been searching for that game-breaking tight end for some time now that other NFL offenses have at their disposal as a matchup problem each and every week. Scott Chandler has been a dependable veteran tight end, but is entering the last year of his contract and the young talent behind him on the depth chart is unproven. Here's a look at some of the better talent that could be out on the free agent market next week.
The Heavy Hitters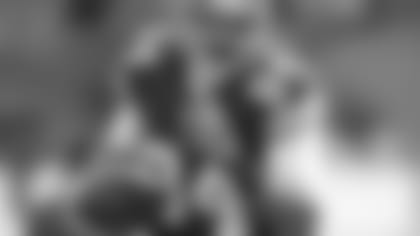 Jordan Cameron – At just 26, Cameron is an attractive, athletic pass catcher who is unlikely to return to Cleveland. A history of concussions could compromise his asking price on the free agent market.
Charles Clay – He might not be household name to NFL fans, but he is to NFL general managers. Clay's versatility to play in-line, detached, H-back and even a fullback in a pinch makes him valuable as evidenced by Miami's move to place the transition tag on him.
Jermaine Gresham – With the Bengals moving forward with Tyler Eifert at tight end, Gresham will need to find another team. A solid blocker, Gresham at age 26 still offers uncommon athleticism for a player his size (6-5, 260).
Julius Thomas – Thomas is one of three free agent tight ends for the Broncos this offseason, but after tying for the league lead among tight ends in touchdown receptions last year his price is expected to be too rich for Denver to meet.
Middle market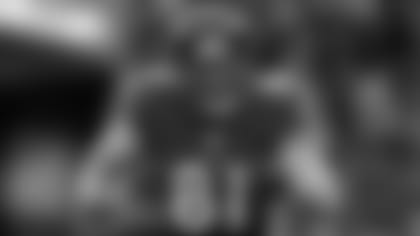 Owen Daniels – The veteran tight end produced almost a 50-catch season for Baltimore in 2014. At age 32, Daniels is clearly on the decline, but he should have options with ties to the coaches with the Ravens and the Broncos.
Rob Housler – A hip injury slowed the Arizona tight end in 2014, but Housler's athletic skill set and 84 catches over the previous two seasons still makes him a pass catching asset in the eyes of several NFL clubs.
Lance Kendricks – The Rams free agent served as the number two tight end behind starter Jared Cook. Kendricks is looking for an opportunity to start elsewhere to make the most of his downfield speed (4.57).
Niles Paul – The Washington tight end was made a larger part of the offense in 2014 thanks to a hamstring injury to Jordan Reed and was able to showcase his athletic ability. The converted wide receiver figures to benefit on the free agent market with Reed entrenched as the starter for Jay Gruden's offense.
Veteran options
James Casey – A versatile, 'do everything' tight end, Casey was recently released by the Eagles, but has made a handful of free agent visits and can be had for reasonable money.
Anthony Fasano – Released by the Chiefs, Fasano offers competent play both at the line and on passing routes. A savvy veteran with some miles left on the tires at age 30.
Jacob Tamme – He's been a role player the last two seasons in Denver, but has two years with better than 50 catches in his career. Tamme could be more productive in a larger role.
Younger talent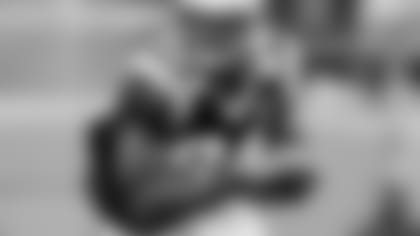 Ed Dickson – Three years removed from his only 50-catch season, Dickson is not an 'in demand' tight end, but has some physical tools to help a passing game.
Virgil Green – Denver is trying to re-sign Green knowing they're unlikely to return Julius Thomas to the fold. Green is unusually athletic and could blossom with Thomas gone and Gary Kubiak as the new offensive coordinator.