The Buffalo Bills and ADPRO Sports are proud to once again partner to recognize some of the best coaches that Western New York has to offer through the 2021 High School Football Coach of the Week Program.
As teams took on a short turnaround in Week 1 after playing in New York state's first-ever spring football season, many programs also began playing an eight-game slate for the first time this fall. The Bills and ADPRO Sports will be awarding varsity head coaches with the Coach of the Week Award to highlight not only their team's achievements on the field, but also some of the work they are doing off the field in their communities. We will announce winners from the Buffalo and Rochester Regions over the course of 11 weeks, with both regions Coach of the Year being named at halftime of the Bills vs Falcons game on Jan. 2, 2022 at Highmark Stadium.
Each Coach of the Week winner will receive an $1,000 grant from the Buffalo Bills and ADPRO Sports. The respective Coach of the Year winners will also receive an additional $1,000 for their programs.
Winners will be selected by a panel of local high school football experts based on nominations which include information on the coach's commitment to their community and school, team academic performance, team off-the-field community service, coach/team support of youth football in their community, and health and safety protocols for their players.
Buffalo Region Coach of the Week
Frontier head coach Rich Gray has been named Buffalo Region Coach of the Week for week one. Gray led Frontier to a 34-7 win over Williamsville South in the season-opening game. The Falcons took an early lead when they drove 80 yards for a touchdown in the game's first series, as Dylan Mack capped the drive with a rush from 4-yards out on a toss-play.
QB Austin Lippert guided the offense, as he finished with 144 passing yards and three TD tosses to Cole Barber, Gavin Borello and Mack, who totaled three scores and 127 yards from scrimmage. Defensively, Jack Novak had a monster showing on opening weekend with 12 tackles.
Gray made his return to the sideline after coaching Frontier from 2005-10, but stepped away to take on the athletic director role at the school.
Gray has been involved with various community-based programs, including working with the Bills to collaborate through the RISE High School Leadership program initiative, which was created to educate and empower local high school football teams on topics such as Diversity, Privilege, Civic Engagement, Identity and Leadership.
Gray also ran a youth flag football camp this summer in Frontier's school district, specifically for kids entering grades 3-8. For the Frontier varsity players, Gray has instituted the USA Football tackling system to dissuade from higher risks of concussions and neck injuries.
Also, due to the intense heat during the Falcons' training camp slate, Gray provided his team with ice tubs, as well as incorporated hydration periods throughout practice.
The Falcons are also looking to keep things up on the academic side, as they were one of Section VI's scholar athlete teams during the 2021 fall II sports season, as 14 team members were honored by NYSPHSAA.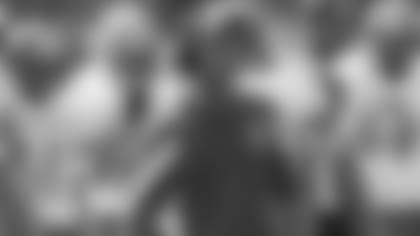 Rochester Region Coach of the Week
Attica Head Coach Jeff Cusmano was named the week one Coach of the Week for the Rochester Region. Attica beat Mynderse, 36-0, in its 2021 season opener.
Wyatt Kauffman led the ground game as he rushed for 74 yards and a TD on just seven carries. Jeremiah Donahue, Levi Pearl and Adam Bukowski all ran to paydirt in the win as well. Donahue was also a major factor on defense, recording 10 tackles and a sack.
QB Jake Dressel also added 116 passing yards and a TD, as he connected with Landon Thomas for a 65-yard score.
Cusmano, who was named the head coach in July, also came back to the sidelines as he entered his second stint with Attica. He previously coached the Blue Devils from 2005-13, compiling a 42-21 record. He led Attica to five division titles and one appearance in the Section V title game.
Coach Cusmano is a high school Physical Education teacher. He has coached football at Attica for 28 years. Cusmano serves several roles in the Greater Rochester Area and in Attica, including Section V Genesee Region football coordinator and football executive committee member, president of the Attica boosters club, coaching basketball at Attica Youth Athletics, as well as being the negotiating officer for Attica's teachers' union and a senior class advisor.