At Sunday's Week 9 game against the Chicago Bears, the Buffalo Bills once again proudly celebrated a local non-profit as the One Buffalo Organization of the Game. This week's recipient was Bornhava, an Amherst-based center for children with developmental disabilities. In honor of the organization's dedication to making a positive impact on the Western New York Community, Bills rookie Harrison Phillips, on behalf of his teammates, presented representatives from Bornhava with a game ball in the ADPRO Sports Training Center. 
Bornhava, which was established in 1983, provides a variety of services to hundreds of families each year. 
"We have approximately 500-600 families and children that we work with on an annual basis," said Bornhava Executive Director Donna Ringholz. "We provide a full range of services for children birth to five years old, who have developmental disabilities. We provide educational services, occupational therapy, physical therapy, speech-language therapy, counseling and we have a lot of family involvement. We try to get the families involved as much as possible."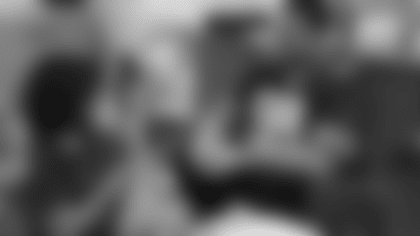 Although he has only been in Buffalo a short time, Phillips has already established a special relationship with the organization. 
"It has been amazing having Harrison involved with us," said Ringholz. "He has been adopted by our family. We watch the games with such excitement every week, talking about what he's done. When he came, he just blended right in. He made the children feel comfortable, he was on the floor talking to them. It was just unbelievable. It was amazing. It seems like a really natural partnership because of where he comes from and experiences that he grew up with, with his mom having a home daycare, so he's used to being around little children. It's been great. It's been really nice to have that support and that background."
With input from the players, the Bills will continue to recognize a different local organization at each of the remaining home games this season.