It is a custom that has been commonplace in the NFL for many seasons. Players would meet at midfield after a game and trade jerseys with a counterpart on the other team. Due to protocols put in place by the league to protect against the spread of COVID-19 in 2020, players are not taking part in this custom immediately after the game.
However, Bills wide receiver Stefon Diggs and Raiders running back Josh Jacobs found a way to get something done in the current climate.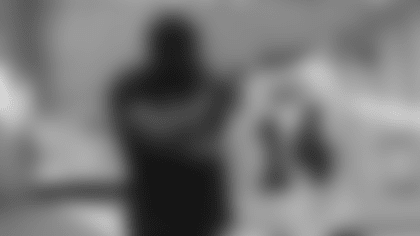 ESPN aired a feature on Diggs and Jackson this Sunday during its 'Sunday NFL Countdown show' which began at 10 am ET. The piece is reported by Kimberley Martin and she offers details on the lengths the two players go through to get this done. The feature can be seen here.
Jacobs explained why it was so important for him to snag a Diggs jersey this season. "I mean, cause it's Stefon Diggs!" he said. "I mean just him being a kind of dude he is, very charismatic and a great wide receiver. I know he's going to have a lot more big nights. And I know that at the end of the day, when his career is over, I'm pretty sure he's going to have a gold jacket. So just to be able to say that I got to be able to get a jersey from that guy it's huge for me."