TODAY IN BILLS HISTORY: JANUARY 17, 1993 – BILLS DEFEAT DOLPHINS TO ADVANCE TO SUPER BOWL
AFC CHAMPIONSHIP GAME
BILLS 29, Dolphins 10
January 17, 1993 – Joe Robbie Stadium – (72,703)
Bills' K Steve Christie connected on five FGs, and QB Jim Kelly returned to the lineup to lead Buffalo to a 29-10 victory over Miami, and a berth in a third straight Super Bowl. The Bills got on the board first on a Christie 21-yd. FG. The score was set up when DE Bruce Smith sacked Miami QB Dan Marino, forcing a fumble which LB Darryl Talley recovered. Dolphins' K Pete Stoyanovich knotted the score at 3-3 with a 51-yd. FG to close out the first quarter scoring. Buffalo came right back, driving 64 yards on seven plays, capped off by a 17-yard TD pass from Kelly to RB Thurman Thomas. On the Dolphins next possession, Bills DE Phil Hansen intercepted Marino on the Miami 24-yd. line, setting up a 33-yard Christie FG to give the Bills a 13-3 halftime lead. 
On the second half kickoff, Buffalo DE Mark Pike stripped the ball from Mike Williams, and FB Carwell Gardner recovered on the Miami 24. Five plays later, RB Kenneth Davis scored on a two-yard run to put Buffalo on top, 20-3. Christie added another FG in the third quarter, and two more in the fourth to tie an NFL playoff record. Miami's only points of the half came on a 15-yd. TD pass from Marino to WR Mark Duper. Kelly completed 17 of 24 passes for 177 yards and a TD, including a perfect seven of seven in the second half. RBs Thurman Thomas and Kenneth Davis combined for 157 rushing yards and 122 yards receiving as the Bills rolled to their third consecutive AFC Championship.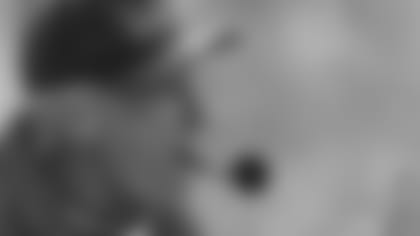 January 17, 1989 -- MARV LEVY NAMED 1988 COACH OF THE YEAR
Bills head coach Marv Levy was named the NFL's 1988 Coach of the Year by The Sporting News.
January 17, 1995 -- MARV LEVY HIRES WADE PHILLIPS
Bills head coach Marv Levy hired former Denver Broncos head coach Wade Phillips as the team's new defensive coordinator.