Pegula Sports & Entertainment President & CEO Kim Pegula today named two executives to the Senior Leadership Team. Jason Sinnarajah joins the Buffalo Bills as Sr. Vice President of Business Administration, while Mike McFarlane has been named PSE Sr. Vice President of Finance and Administration.
"Terry and I would like to welcome Jason and Mike to our Senior Leadership Team," Kim Pegula said. "Both have ties to Buffalo and are committed to Western New York. While the pandemic slowed their hire, we now look forward to their contribution in building a winning organization."
Jason Sinnarajah grew up as a Buffalo Bills fan in Toronto and will now oversee the team's day-to-day business operations. Sinnarajah joins the organization after serving as Sr. Vice President of Strategy and Growth at Ziff Davis, where he led M&A sourcing, corporate strategy and business development. He was previously Vice President of Global Strategy and Business Development at the Weather Company, and a member of the Cleveland Indians Strategy and Analytics team that worked on bringing the 2019 All-Star game to Cleveland, along with renovations to Progressive Field. Sinnarajah spent five years at Google, where he managed partnerships with sports leagues such as the NFL and NHL to provide updated data for searches, and played a role in the international expansion of YouTube and Doubleclick. Sinnarajah also has had experience in investment banking at UBS and in corporate finance at General Mills. He earned an MBA from the University of Virginia's Darden School of Business and is a graduate of Boston College.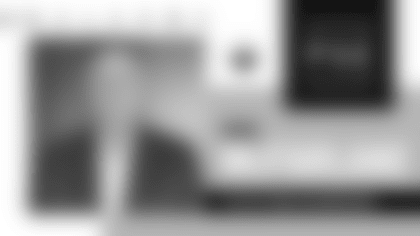 Mike McFarlane brings 22 years of finance and business administration experience to PSE with a proven track record in team building and management. McFarlane will oversee the Buffalo Sabres day-to-day business operations, along with the financial operations of PSE entities. He served as CFO of Petri Baking Products, Inc. and was part of the company's management team as it grew into the leading provider of soft baked cookies in the United States. McFarlane oversaw the financing of three major facility expansions at Petri, and the Silver Creek-based company grew in size, employment and profitability during each year of his tenure as CFO. McFarlane earned a Bachelor of Science in Economics and an MBA at Canisius College, and has lived in Western New York for the last 30 years. He has also actively invested in the local community by financing real estate development projects and by consulting for local businesses across various industries to help them develop growth strategies and long-range plans.