It was only a short wait on the waiver wire for linebacker Marcus Dowtin, before the Buffalo Bills claimed him. And the former Jets linebacker is glad they did.
Dowtin spent most of the 2012 season with the New York Jets under their Defensive Coordinator Mike Pettine. And now that Pettine is calling the shots for the Bills defense, Dowtin is pumped up.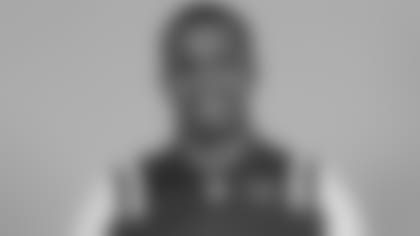 "You don't know how excited I am to get another opportunity to play for that guy," Dowtin said Friday night, in an appearance on The John Murphy Show.  "Coach Pettine is a one of a kind coach. Just the opportunity to get another shot, and to already know the defense, I can't wait to show what I have to offer, and hopefully I get a chance to do it."
Dowtin joined the Jets as an undrafted rookie free agent before the 2012 season. He spent almost half the season on the Jets practice squad, and spent most of that time running plays for their scout teams in practice.
"I would play against the number one defense at running back and receiver," he said. "Then, I'd go right over to the defense going against the number one offense every day in practice.  It looked like I would get an opportunity to show my skills on both sides of the ball when I became active, but things didn't work out. I was definitely thankful for the opportunity."
Dowtin played in three games for the Jets in mid-season last year, and made two tackles. But when he was on the active roster, he was hoping he'd get a chance to be a two-way player.
"I was able to also play multiple positions like running back, receiver, safety, corner, roving linebacker, and blitz off the edge as well," he said on the radio show. "I worked on my skills under Rex Ryan and Mike Pettine. I definitely enjoyed my time there and learned a lot.  Hopefully, I'll be able to continue to be versatile and play for the Bills the same way I did for the Jets."
Dowtin was signed to the Eagles practice squad for the final week of the 2012 regular season, and then re-signed to a futures contract early this year. But after one week of offseason conditioning with the Eagles, Philadelphia cut him loose Thursday, and the Bills claimed him off the waiver wire.
"I'm definitely blessed," he said. "I'm definitely excited about the opportunity that the Buffalo Bills have given me. " Dowtin says he'll be at One Bills Drive next Tuesday, when the team begins a three-day voluntary veteran minicamp.