The Bills continued the process of getting their draft class under contract Wednesday with second-round pick Kiko Alonso putting pen to paper with the club.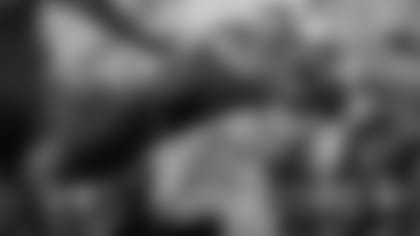 ](http://www.buffalobills.com/media-center/photo-gallery/Kiko-Alonso-Carrer-in-Photos/8c6d9eed-19c7-4e5b-b58b-9bd4acd5fbfe)
"A little bit. I was definitely spending my focus on football, but it's good to get it done with," Alonso told Buffalobills.com.
Alonso is considered an important addition for Mike Pettine's defense as he has been lining up at the 'mike' linebacker position in rookie minicamp and OTAs. The rookie has been running with the second unit up until this point. Alonso has enjoyed getting his feet wet.
"It's been awesome, better than I expected," he said. "It's been awesome. I think I'm a very aggressive player and that's what they want here so I should be a fit."
Though he's been lining up at one position to this point in spring practices, head coach Doug Marrone sounds as if a more multi-faceted role could exist for Alonso down the line.
"He's shown that he can play multiple positions. He's shown that he can play on teams. He's shown that he's instinctive," said Marrone. "I think he can play two (positions). He can play man-to-man, he has good zone awareness, has a bunch of pass breakups. You see it from a coverage standpoint and then you also see him coming downhill making plays and he has a lot of tackles for losses."
Alonso is the sixth Bills draft choice to sign his rookie contract. Only Buffalo's top two draft choices remain unsigned in EJ Manuel and Robert Woods.