You've heard of it before: We Are Marshall.
It's a tearjerker of a movie. Matthew McConaughey and a cast of characters give the Hollywood version of the events surrounding the crash of Southern Airways Flight 932, killing the entire Marshall University football team and a large portion of the staff.
It's 131 minutes of gripping storytelling that will no doubt make you reflect before you go about the rest of your day.
But to Bills TE Lee Smith, and to all those who have put on a Marshall Football jersey for the past 44 years, 'We Are Marshall' is much more than a movie title or a fleeting thought.
It's a legacy. It's a duty. It's a way of life.
On November 14, 1970, all 75 people on board a flight intended to take the Marshall football team, members of its coaching staff and school boosters home from a game against East Carolina were killed when the plane crashed on an attempted landing. As the city of Huntington, WV, and Marshall University mourned the loss of so much life and an entire football program, the phrase 'We Are Marshall' was born.
"There was never going to be another football team at Marshall University after that happened and when everybody rallied together, they decided, 'we're still going to play football here,' and 'We Are Marshall' just stuck," said Smith. "'The phrase is about respect, and it makes you realize you can't take anything for granted. If you play football at Marshall University, you have a role to make sure that's never forgotten."
Smith said that as freshman, and even before then as high school recruits, the younger members of the football team are made aware by everyone from their teammates to the president of the university just how much football Satudays mean to the people of Marshall University and the town of Huntington.
"Huntington, WV doesn't exist without Marshall Football," said Smith. "Marshall Football is what keeps that town turning.
"People in Buffalo can relate with Mr. Wilson passing away, the thought of what would happen to Buffalo if the Buffalo Bills were gone. That was a real fear in a lot of people's hearts here over the past year. So you can imagine Huntington, WV, where there's no hockey team, nothing, just Marshall University and that's it. And the football program was gone in an instant, and almost gone forever."
So every year on the anniversary of the tragedy, the Marshall University football team assembles with members of the school and community at a memorial to honor their fallen brethren. When Smith became a veteran player, he was named the team's spokesperson at that annual memorial.
"I would just let everyone know what an honor it is to play for Marshall, that we will never forget that that did happen, and that we take it seriously," he said, like no time had passed since he last spoke for the team in 2010. "We take it as an honor to be able to play for Marshall University. We play for all those guys who passed away. We play for all their families. Every time we go out there on that field in Huntington, we play for them, because it was taken away from them so suddenly."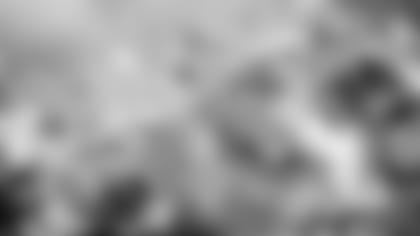 In that role, he met a number of those surviving family members - the brothers, sisters, parents, wives and friends of those who died - many of whom are from the Huntington area. For Smith, those interactions, in seeing the emotion that still lives on in so many impacted by the tragedy, it became all the more real.
"There are a ton of people out there still hurting and still in pain and still every day of their lives as soon as their eyes open in the morning that's the first thing they think about because their 18 year-old son was killed. We carry on the legacy for them, but even after all those who were personally connected are gone, those guys still deserve to be remembered because it's just a travesty, what happened. A travesty."
A few years removed from his time on the Marshall football team, Smith still reflects with obvious compassion and honors those lost with firm conviction. Every so often he says a little prayer before takeoff, not because he's afraid of flying, but because he thinks of his wife and kids, and how everything changed in an instant for the 75 people on board that day.
In those moments, and on the anniversary of the crash, it's not fear, but remembrance that's triggered.
Because as opposed to the movie, in Smith's version of We Are Marshall, the story never ends, the credits never come on, and to him, that's the way it should be.