When Mike Pettine was named Buffalo's defensive coordinator on January 10, he brought with him an attacking, multiple-front pressure scheme designed to put players in the best position to make plays. That system, honed during his time with the Ravens and Jets, is also particularly difficult on rookie quarterbacks. Buffalo squares off against Tampa Bay's Mike Glennon, a third-round pick in the 2013 NFL Draft, on Sunday at Raymond James Stadium.
With Pettine calling the shots, here's how first-year signal callers have fared overall:
PASSING: 118-251 (47.0 percent), 1,486 yards, 5 TD, 12 INT
QB RATING: 56.9
SACKS: 21 (2.33/game)
PETTINE'S RECORD: 6-3
Dec. 13, 2009: Josh Freeman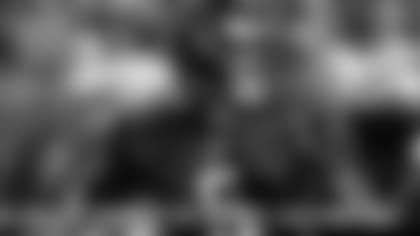 The Jets intercepted Josh Freeman three times while holding the Bucs to 124 yards, including just 43 on the ground. (AP)
PETTINE'S D: Win, 26-3
Nov. 14, 2010: Colt McCoy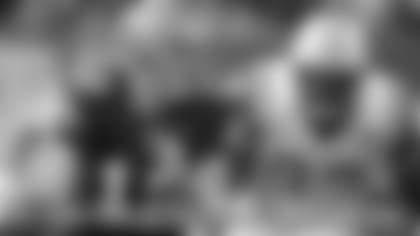 Cleveland rallied to force OT on Colt McCoy's 3-yard TD pass to Mohamed Massaquoi with 44 seconds left in regulation. The Browns had a chance in OT, but their drive ended when wide receiver Chansi Stuckey fumbled at New York's 32. (AP)
PETTINE'S D: Win, 26-20
Sept. 23, 2012: Ryan Tannehill (Part I)
The Miami Dolphins missed a potential game-winning field-goal attempt in overtime, and then the New York Jets had a kick blocked with a chance at a victory. But after Nick Folk's blocked field-goal attempt in OT was negated by a timeout, his retry was a successful 33-yarder with 6:04 left, and the Jets beat the Dolphins 23-20. (AP)
PETTINE'S D: Win, 23-20
Oct. 14, 2012: Andrew Luck
Andrew Luck finished 22 of 44 for 280 yards, two interceptions and a lost fumble on a day he misfired a handful of times. Luck was driving the Colts to a possible touchdown with less than 7 minutes left, but Ellis Lankster ended that when he intercepted the rookie's toss for Donnie Avery in the end zone. (AP)
PETTINE'S D: Win, 35-9
Oct. 28, 2012: Ryan Tannehill (Part II)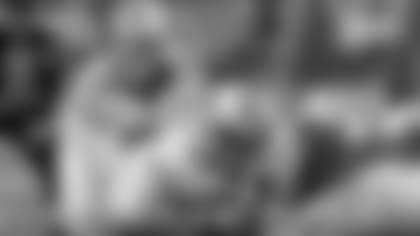 Tannehill injured his left knee and quadriceps muscle on a sack by Calvin Pace on the Dolphins' second possession. (AP)
PETTINE'S D: Loss, 30-9
Nov. 11, 2012: Russell Wilson
Russell Wilson tossed two TDs, before WR Golden Tate's shot put TD pass to Sidney Rice late in the fourth quarter capped the Seahawks' 28-7 rout of the New York Jets. (AP)PETTINE'S D: Loss, 28-7
Dec. 2, 2012: Ryan Lindley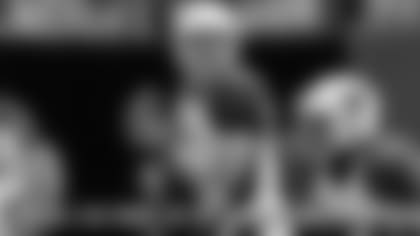 Ryan Lindley was ineffective in his second NFL start as Arizona went an abysmal 0 for 15 in third-down situations. Lindley was harassed by a defense that took full advantage of an unsteady rookie quarterback. He went 10 of 31 for 72 yards and an interception. (AP)
PETTINE'S D: Win, 7-6
Sept. 22, 2013: Geno Smith (Part I)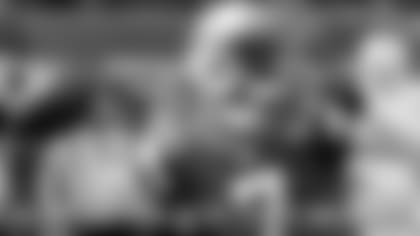 Geno Smith threw two touchdown passes, including a go-ahead 69-yarder to Santonio Holmes in the fourth quarter, and the Jets overcame a team-record 20 penalties to hang on and beat the Buffalo Bills 27-20. He also ran for a TD. (AP)
PETTINE'S D: Loss, 27-20
Nov. 17, 2013: Geno Smith (Part II)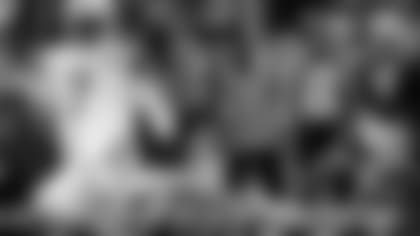 Geno Smith went 8 of 23 for 103 yards passing, and was blunt in assessing his outing. "The way I can sum up this game is awful," Smith said. "I couldn't hit anything today. I just wasn't hitting the mark." (AP)
PETTINE'S D: Win, 37-14
Media Relations graduate assistant Chris Fanelli assisted with research for this report.