The honors keep rolling in for the Bills due to their impressive 15-win season thus far.
Pro Football Writers Association named Bills offensive coordinator Brian Daboll the Assistant Coach of the Year and Bills general manager Brandon Beane as the Executive of the Year.
Daboll is the first Bills coach to receive this honor from the PFWA. Beane is the first Bills executive to win this honor. The PFWA has given out these awards since 1993.
Daboll managed a Bills offense that was second-best in the NFL averaging 31.3 points per game and 396.4 total yards per game.
The offensive coordinator oversaw the development of quarterback Josh Allen who improved his passer rating to 107.2, which was a 21.9 point increase and the sixth-largest improvement by a quarterback in their first three seasons since 1970. Under Daboll, Allen became the first player in NFL history with at least 4,500 passing yards, 35 touchdown passes and five rushing touchdowns in a single season.
Daboll oversaw an offense that was filled with success at the wide receiver position. Stefon Diggs became the first Bills wide receiver to lead the NFL in receptions (127) and receiving yards (1,535) in a single season.
Daboll helped the Bills become just the second team in NFL history to punt 41 times or less and score at least 60 touchdowns in the regular season.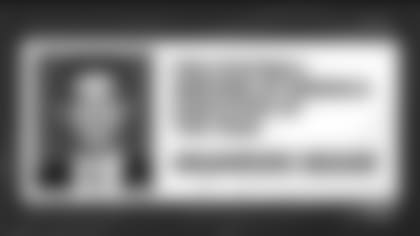 Beane built a roster that set a franchise record for most points scored by a Bills team in the regular season with 501. Their 13 wins in the regular season ties a team record. Beane chose a roster that increased their points per game average by 11.7 from last season, which is the largest increase of any team this season.
Under Beane, six players (Josh Allen, Stefon Diggs, Tre'Davious White, Tremaine Edmunds, Andre Roberts, Cole Beasley) earned All-Pro and Pro Bowl honors this year.
Bills quarterback Josh Allen, Beane's first draft pick as general manager, broke several franchise records during the regular season including total touchdowns (46), passing touchdowns (37), total yards (4,977), passing yards (4,544), passer rating (107.2), completions (396), completion percentage (69.2%) and 300-yard games (8).
Beane orchestrated one of the most monumental trades of the offseason in order to acquire Stefon Diggs who became the first player in Super Bowl era to lead his team in receptions and receiving yards in his first season with a new team.