It may be the offseason, but Bills quarterback Josh Allen is still making an impact on the lives of residents in his second home.
Allen, whose charitable efforts across Western New York have been well documented since he signed with the Bills, has recently put his "My Cause My Cleats" shoes up for auction for a good cause. In honor of his relationship with the local John R. Oishei Children's Hospital, the signal caller is providing all proceeds raised from the auction to the organization.
The custom cleats, which he wore on the field during the team's Week 14 game against the Ravens, were designed with the help of two area teens named Charlie and Clayton who each received care at the hospital. Boasting intricate and unique artwork, the footwear is a true testament to Allen's commitment to youth in the region.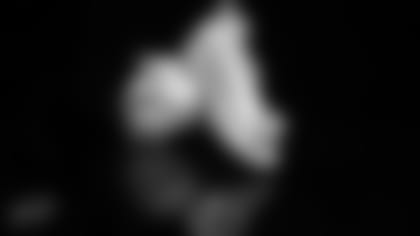 Once again, Allen is showcasing his dedication to the cause by electing to donate the one-of-a-kind cleats to the NFL Auction in hopes of raising awareness and funds. For Allen, giving back is the least he can do with his platform.
"Growing up, and being a sports fan, an avid sports fan, and looking up to athletes that are in my position now, I remember being a kid and just wanting to talk to them, wanting to see them and wanting them to make a positive impact," said Allen. "That's really all I'm trying to do. I understand what situation, what position I'm in and if I can be a role model to anybody and try and be a good person and do the right things off the field, that's really all I want. The football and play will take care of itself but off the field is who you really are, and I try to be the best I can be there."
Bills fans can show their support for Allen and John R. Oishei Children's Hospital now by bidding on the cleats located here.
During the team's Week 14 game against the Ravens, Bills players, coaches and front office staff members, celebrated the NFL's "My Cause My Cleats" initiative by wearing custom cleats and sneakers to showcase causes that they care about.