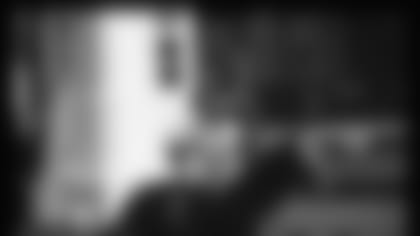 Photo credit: Breeders' Cup Photo©
Outside of his well-documented accomplishments in pro football, Wilson was also a prominent figure in horse racing circles.
But it was a horse named "Arazi" – after an aviation checkpoint in the Arizona desert – that brought Wilson his greatest notoriety in the sport of kings.
The Kentucky-based Oxford Stables, owned by Wilson, produced Arazi, a chestnut-colored stallion trained in France and most known for a captivating run of success in 1991 and 1992. He posted eight straight wins en route to European and American 2-year-old colt of the year, European horse of the year honors, and a Breeder's Cup title, all before a dramatic finish at the 1992 Kentucky Derby.
Arazi's dominant streak coincided with a surge from Wilson's Bills, who were well on their way to a 13-3 season that culminated with an AFC Championship and the second of four consecutive Super Bowl appearances.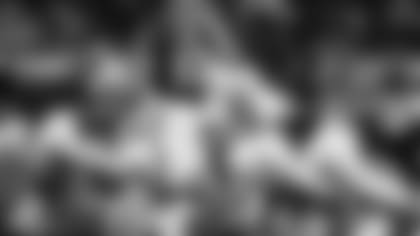 Despite the fact that no European horse had ever won a Breeder's Cup race on dirt and Arazi had never run counter-clockwise, Arazi went off as the Breeder's Cup favorite in November of 1991 at the Breeder's Cup Juvenile at Churchill Downs, the eventual site of the Derby.
from Sports Illustrated:
Just as the whole afternoon of races seemed about to turn into the dullest, most anticlimactic series in the eight-year history of the Breeders' Cup—something extraordinary happened at Churchill Downs something so rare and close to art in this sport that 19 years of history seemed to vanish in the din, and 1972 was suddenly as new as yesterday.
 Arazi took off running, recalling no less than Secretariat on his most memorable afternoons as a 2-year-old. Down the backstretch, riding Onlooker, Jerry Bailey was galloping along in ninth when Arazi exploded and swept past him.
"He went by me like he was breaking off for a work," Bailey says. "It was devastating. He went by me as fast as any horse I've ever seen."
Around the far turn, Arazi ducked inside five horses and sprinted between two others. At the three-eighths pole, midway on the last turn, the colt scooted past jockey Craig Perret on Pine Bluff, who was lying third. "I was in front of him at the three-eighths, and he came by me and saw daylight, and he was gone," said Perret.
Having captured the imagination of the horse racing community, Arazi springboarded into the 1992 Derby as a 4-5 favorite six months later. "Arazi is such a solid favorite to win the Kentucky Derby that the fiercest battle may be for second," wrote Nack in his preview of the race.
He raced four more times before retiring to stud in England, Japan, and Switzerland and as of 2012, Arazi was "very bright and active" at a ranch owned by Mike Becker in Victoria, Australia.
Just like the Buffalo Bills, Wilson's involvement with Arazi appears to have made a lasting connection with others as well.
"It's safe to say I've never had a stallion with a bigger, more widespread fan base," said Becker. "We're proud to have him. He has a home for life with us."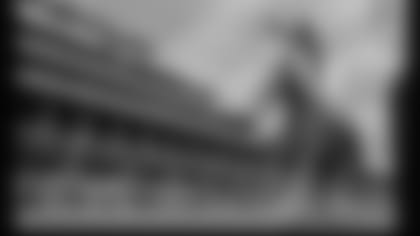 Photo credit: Breeders' Cup Photo©