The parade of draft prospects continues at One Bills Drive. Buffalo hosted a trio of college players Friday including Washington Ohio State RB Carlos Hyde, Washington TE Austin Seferian-Jenkins and Liberty CB Walt Aikens.
RB Carlos Hyde
An aggressive rusher who likes to dish out more punishment than he takes, Ohio State's Carlos Hyde is a power runner that gets yards after contact. Hyde knows how to work off blocks to make the most of his carries as evidenced by his better than seven yards per carry average in 2013 (7.3) when he rushed for over 1,500 yards in just 11 games. He also gets north-south and effectively anticipates when holes will open.  
"I would say my running style is violent," said Hyde. "Not too many times am I trying to make you miss. I am trying to run through you, trying to get the yards we need. Sometimes I will make you miss because you expect me to run through you. That's how I describe it."
Hyde has great balance and gets in and out of tight spaces with a good looking jump cut. He's won't pull away from pursuers in a foot race, but has better than average speed for 230-pound back. The Florida native put up a 4.66 40-time at the combine, but strained a hamstring on the run. He appears to play faster than that on tape, but did not run at the Ohio State pro day two weeks later. He also turned in a 34 1/2-inch vertical and 19 reps on the bench in Indianapolis.  
He was suspended for the first three games of the 2013 season for his role in a bar altercation with a woman last July. The alleged assault victim chose not to press charges. Hyde has improved when it's come to his commitment to the game in terms of diet and nutrition.
Hyde is widely projected as a second-round draft choice, but running backs could slip in this draft with just a few teams in dire need of a starter at the position. 
TE Austin Seferian-Jenkins
The Washington tight end boasts mismatch type size at 6-foot-5 1/2 and 262 pounds. Seferian-Jenkins has a wide frame and is fluid in space, but has just average speed. Still, he can stretch the seam and has soft hands. He does struggle as a blocker at times and will have concentration drops. When he does make the catch he's not especially elusive.
Seferian-Jenkins also has not been able to perform for scouts after medical exams at the NFL combine found a stress fracture in his left foot. He had surgery to repair it on February 28th, but could not participate at the Washington pro day.
He's hoping the multiple ways in which head coach Steve Sarkisian made use of him in the Huskies offense will make him a more attractive prospect.
"What I think I do is if you watched me play I split out and played receiver. I've done fullback. I've played in-line," he said. "I think I have showed I'm very capable of being a playmaker down the seam and run regular routes as a receiver and I've shown the capability of being a blocker and I'm an every down guy who can get out there immediately on the field.''
In three seasons Seferian-Jenkins had 146 receptions for 1,840 yards and 21 touchdowns. With eight of those touchdowns coming in 2013 on just 36 catches he was the recipient of the John Mackey award for the nation's best tight end.
There are also some off the field concerns. Seferian-Jenkins had a DUI arrest in March of 2013.
"I think it's pretty well-documented that I had a DUI," he said. "People might say I have character issues. It was one incident and you can look through my history. I'm not perfect. Last time I checked no one is perfect. It was a learning lesson, and I learned it. It was one incident and that doesn't change who I am and I think people in Seattle and Tacoma know who I am as a person and I don't think I'm a character risk at all.''
CB Walt Aikens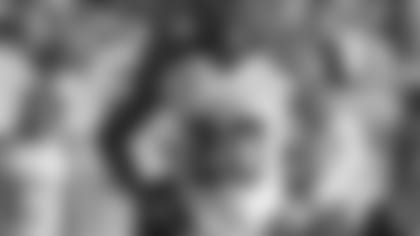 Aikens might be a small school player, but his play earned him an invite to the Senior Bowl this past January where by most accounts he showed he belonged with some of the better senior prospects in this year's class. Aikens (6-1 203) has the length that NFL clubs look for to play out on the boundary and is experienced in press coverage. He's also a willing run supporter and a consistent tackler.
Aikens earned first team All-Big South conference honors in 2013 after leading the Flames in tackles (62) and pulling in three interceptions. He had seven picks in his college career.
At his pro day Aikens was clocked in the mid to high 4.4s for a 40 time, a nine-foot 10-inch broad jump, a 35-inch vertical and a 7.12-second three cone drill. He also put up 13 reps on the bench press.
There is an off the field concern. His freshman year he was enrolled at Illinois and appeared in 10 games in 2009, but was kicked off the team in 2010 after pleading guilty to misdemeanor theft charges and served two weeks in jail. Aikens reportedly stole a computer from a dorm room.
With a bit of experience at safety (five starts in 2009) Aikens could offer some versatility to an NFL secondary. He's projected as an early day three draft choice.