A total of 27 receptions for 541 yards and three touchdowns might not look all that impressive for a first season for an NFL wide receiver. When one comes to realize that almost all of that production for Robert Foster came over the final seven games of the season, the numbers leave a much different impression.
Foster led the NFL in yards per catch with an average of 20.0 (minimum 25 receptions). The next four receivers on that list were DeSean Jackson, Josh Gordon, Mike Evans and Dante Pettis.
He was the only NFL rookie with three 100-yard receiving games in 2018, putting him in a group with JuJu Smith-Schuster (3 in 2017), Michael Thomas (3 in 2016) and Amari Cooper (5 in 2015) as the only NFL players since 2015 to record three 100-yard games in their rookie season.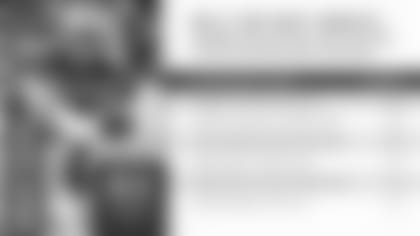 Foster also led all NFL rookies with 511 receiving yards from Weeks 10-17. The next four receivers on the list were D.J. Moore, Dante Pettis, Calvin Ridley and Courtland Sutton – all players selected in the first two rounds of the 2018 NFL Draft.
Finally, Foster became the first Bills player with a 25-yard reception in six consecutive games since Jerry Butler in 1985-86.
That's pretty rare company for an undrafted rookie, who was cut by the Bills at midseason. But if you ask the people who worked with him before he came to Buffalo, they're anything but surprised.
Much has been made about the lack of playing time Foster received at Alabama, but his lack of time on the field was due more to injury than ability.
"He actually did get a lot of playing time," said former Alabama offensive coordinator and current Maryland head coach Mike Locksley. "Robert played here as a true freshman and then he had injuries."
A bad shoulder injury put Foster on the shelf for more than a calendar year.
"I had my rotator cuff, labrum, ligament and nerve (repaired)," Foster told buffalobills.com. "The rehab was a whole year and a half."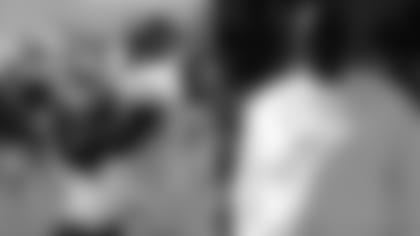 He got back on the field in his sophomore year, but a dirt bike accident led to a torn meniscus and ankle injury sent that season up in smoke too.
Locksley, who is set to become the new head coach at Maryland, was Foster's receivers coach for his senior season, with Brian Daboll as offensive coordinator. Though Foster started every game, the run-heavy attack left him with just 14 catches and a touchdown in 10 games.
"We always had a receiver who was the primary target," said Locksley of the Alabama offense. "We had Amari Cooper catch a ton of balls and then Calvin Ridley caught a ton of balls and every else only caught a few balls here and there."
Foster never complained. Instead he watched both Cooper and Ridley closely every day.
"I embraced it," Foster said. "By watching them I learned from them. How they release, how they run their routes. Their hand-eye coordination. I think Calvin Ridley and Amari Cooper are some of the best route runners I've ever seen. I had no problem watching them because I developed more as a player by watching them and I'm still growing."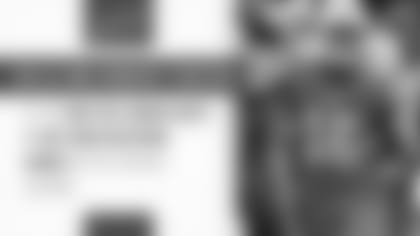 Big production when it clicked
But even the most dedicated undrafted rookies don't put up production in the fashion that Foster did over the final seven games. So what made it all click?
Foster spent the Bills entire bye week with Josh Allen on the field running routes until Allen's arm was tired. He spent extra time after meetings in the offices of the coaching staff upstairs to better understand sight adjustments and other nuances of the passing game.
"I've always had a great appreciation for his work ethic," said Daboll. "He was always a team player, worked as hard as he could work. The last seven weeks he did a good job with taking advantage of the opportunities he had. He's got a good mindset for a young player."
Following his first 100-yard receiving game against the Jets in Week 10, Foster gave Daboll the confidence to expand the route responsibilities for the rookie.
"He's not just a go route guy," said Daboll. "I was with him last year. He can run a variety of routes. Obviously running vertical is a strength of his because of his speed, but I think our staff did a good job with him in terms of top of route technique, releases, playing against tight press. Those are all things you have to work on as a young receiver coming into this league."
"Against Jacksonville, he's not only running go routes, but curls, deeper intermediate routes where Rob's coming back to the ball and he's catching it fluidly," said Zay Jones. "Against Detroit he was running crossing routes. So weekly he was adding a whole other variation to his game. He's not just running full speed down the field, but he was also using the width of the field to get open.
"In my eyes, Rob has probably been the most improved player this season as far as being a professional."
"The last four games showed what he's capable of," said Josh Allen. "I know that early on in the year he wasn't making those types of plays. He put his head down and went to work. He's a great story. I love him. He works his tail off and gives me everything he's got in practice and in games. He produces."
Table inside Article

| Player (Team) | Receiving yards for NFL rookie receivers (Weeks 10-17) |
| --- | --- |
| Robert Foster (Buffalo) | 511 |
| D.J. Moore (Carolina) | 491 |
| Dante Pettis (San Francisco) | 371 |
| Calvin Ridley (Atlanta) | 358 |
| Courtland Sutton (Denver) | 323 |
Where it can go from here
There's no denying that Foster finished the season strong. It's almost a shame his development had to be slowed by an offseason. But it doesn't take away from the exciting possibilities about where the receiver's game can go.
"He's just starting to scratch the surface of his potential," Locksley said. "Because of his skill set and his work ethic, and the fact that we ran a similar system here at Alabama, it was a seamless transition for him in Buffalo. I think he'll continue to get better as long as he continues to maintain his confidence."
The only difference going forward is Foster won't be able to sneak up on opposing defensive backs anymore.
"The secret is out now," said Jones. "Robert Foster can play. People know that. He'll be seeing more schemes where coverage is rolling to him. DBs will be more hesitant to play up close because they don't want to get beat deep. Knowing what he's capable of and that it's only his first season, when he gets more time to develop with Josh over the offseason and at training camp where he's involved and getting more opportunities to grow… he has a very high ceiling."
"He still has ways to go, and he knows that, but he has such tremendous speed," Daboll said. "You have to combine the speed with actually being able to play fast and hear the play call and go out there and execute at a fast tempo. Be on the same page with the quarterback, understand all the responsibilities and the route adjustments that come along with playing. We'll just have to keep building that relationship between him and Josh. All the little intricacies that come with throwing with anticipation, breaking when we need to break, being where we need to be. But they made progress each and every week and I expect that to continue."
The reason Foster should fulfill that expectation is thanks to a focus on football that resembles tunnel vision.
"I don't have any social media because I don't want to be distracted," said Foster. "I know fans are wondering why, but that's the reason. When you're distracted you're not capable of accomplishing everything you want because you're too busy feeding into the energy they're trying to give to you.
"I'm just trying to separate myself. My job is more important than trying to entertain people. I'm not trying to be ignorant or rude, but my job is more important than anything else."