The Bills are one step closer to having their entire 2013 draft class under contract. Following Monday's OTA practice session second-round pick Robert Woods signed his rookie contract with the club.
"First of all I want to say thank you to the organization, but my job is to play football," Woods told Buffalobills.com. "I hired a good agent. I know he's going to do his part. My job is to play football, get this behind me and the focus is on the field now."
Woods has made a good first impression in his first few practices with the Bills gaining consistent separation, running crisp routes and making plays in the passing game. After missing last week's session of OTAs while waiting for his final semester to wrap up with graduation per league rules, Woods admits practicing with the veterans for the first time Monday was an adjustment.
"It felt good to be back on the field, but it was a lot more fast paced on the field with the vets than it was at rookie camp," said Woods. "No huddle, a lot of fast-paced offense, conditioning and everything, get back out there, but it's fun to be with the guys again."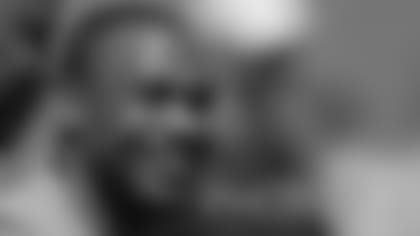 ](http://www.buffalobills.com/media-center/photo-gallery/Robert-Woods-Career-in-Photos/412b2ecf-35be-4e8b-9669-ca4057dd4dcb)
"I hit him on a couple of plays," said Kolb following Monday's practice. "One of them that I was really impressed with was a move that a lot of young guys make a mistake on and he didn't make it. He beat the guy off the line and he continued to run his route and was patient with it. He understood the timing of the offense and my footwork and we were able to hit a big play and keep the integrity of the pocket. That was good to see and I complemented him on it. A lot of young guys don't do that. He's somewhat complex in his route running ability."
Woods started each of his 38 games played at Southern California en route to setting a Trojans record of 252 catches for 2,930 receiving yards – the sixth-most receiving yards in school in school history – and 32 touchdowns. He eclipsed 100 yards receiving in 10 games during his collegiate career.
"I wouldn't say I have a distinct style," said Woods. "I can be a possession receiver because I can catch the quick passes and pick up the first down, but I can also make a guy miss and go the distance. So I would say I'm probably more of a complete receiver because I can do it all. I can play inside or outside."
Woods is the seventh of the Bills' eight draft picks to sign with the team. Only top pick EJ Manuel remains unsigned.