Top 3 Individual Matchups
1 – Josh Allen vs. Kyle Van Noy
The Bills rookie QB ran considerably less last week as he made more plays from the pocket, but if he chooses to take off and run, it'll likely be New England's outside backer charged with mirroring him and running Allen down.
2 – Robert Foster vs. Stephon Gilmore
Buffalo's former first-round pick will square off against the Bills' undrafted phenom. Foster did not play in the first meeting with New England, as he was on Buffalo's practice squad at the time. It will be interesting to see if the Patriots choose to use bracket coverage on the Bills deep threat.
3 – Tre'Davious White vs. Julian Edelman
We're guessing that this will be the matchup the Bills choose to draw up to slow New England's passing attack. With nickel CB Taron Johnson on I-R, White makes sense as a matchup to try and neutralize the Patriots number one passing target in Edelman.
Bills Top 2 Advantages
Good advantage – Run defense
Buffalo's run defense has been pretty consistent in the second half of the season, which had helped them force a lot of second and third and long situations. New England will have rookie Sony Michel for this second matchup with the Bills, but the Patriots rank 28th in yards per carry average this season.
Best advantage – Run game
The Bills run game has been bolstered chiefly by Josh Allen's legs. Although Kyle Van Noy is athletic, New England lacks an ideal spy matchup to keep Allen under wraps if he takes off to run. That coupled with the likely return of LeSean McCoy and the Patriots struggles against the run of late could translate into problems for New England.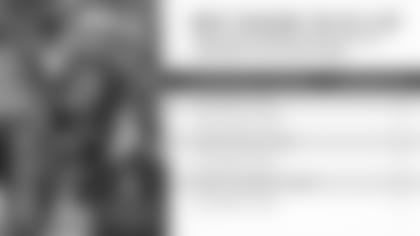 Bills Number 1 Must
Positive turnover margin
New England rarely beats themselves, especially at home. Giving them additional possessions on offense with turnovers is a recipe for disaster. Buffalo has to be disciplined with ball security and Allen has to build on a positive outing last week in terms of his decision making to maintain possession and not hand the Patriots extra opportunities with the ball.
Scouting Eye
Michel a new matchup
In Buffalo's first meeting with New England, Patriots rookie RB Sony Michel was not dressed for the game after suffering a knee injury at Chicago. But he is far and away the Patriots primary back when it comes to running the ball. Michel has double the rushing total (735) of James White and leads the team in rushing touchdowns with five. He'll be a focus for Buffalo's defense, especially on early downs.
Josh Gordon suspended
Reports broke Thursday morning that WR Josh Gordon is facing another league suspension for violation of the NFL's substance abuse policy. This takes the team leader in receiving yards out of New England's receiving corps. Tre'Davious White matched up with Gordon for most of the game in the first meeting between the two teams. Gordon's absence will allow the Bills to deploy White's coverage skills in different ways on Sunday.
Cordarrelle Patterson or Chris Hogan are the most likely replacements in Gordon's role out wide.
Run overNew England's run defense has fallen on hard times of late. Minnesota, Miami and Pittsburgh were able to gobble up yards on the ground against the Patriots over the last three weeks to the tune of 7.5 yards per carry.
The Patriots run defense has given up 442 yards on just 59 carries by their last three opponents, but Miami averaging an eye-popping nine yards a carry in their upset win two weeks ago. Minnesota averaged 7.3 per rush, while Pittsburgh logged 6.3 per carry.
The team's average yards per carry allowed has plummeted from 16th to 31st in the last month. Absent from the lineup the last three weeks for New England has been run stuffer Danny Shelton. It will be interesting to see if he re-enters the lineup to shore up the team's leaky run defense.**
Penalty problem?**
The Patriots are not known as a team that draws many yellow flags, but that was not the case last week in their loss at Pittsburgh. New England was hit with 14 assessed penalties for 106 yards against the Steelers. Nine of them came on the offensive side of the ball, as there were a good number of holding calls.
It's the second time in the last four games that New England had double-digit penalties. Fortunately, for the Patriots they're called for penalties much less in home games (31) than away games (53).
Surge in sacks
The Patriots pass rush had lacked some punch through the first half of the season. New England still ranks 31st in the league in sack percentage and 29th in sacks, but there's been an uptick in their production when it comes to getting to the opposing passer.
After registering just 17 sacks in their first 11 games, New England's pass rush has turned up the heat. In their last three games, the Patriots have nine sacks and 23 quarterback hits. Defensive ends Trey Flowers and Dietrich Wise have been leading the group with 6.5 and 4.5 sacks respectively.
Buffalo Chips
Quote of the week
"Some teams just fold when they know they're not in it. They're making New Year's Eve plans and scheduling vacations because they're not in the playoffs. With us, it's totally different. Coach is motivating us. Obviously, we're out of the playoff race but we're still going to work every day and compete and have fun. We're a good football team, we're making progress. The scoreboard isn't indicating it, but eventually it will. We knew that for these last two games we've got to try to get on a roll for the future."--S Micah Hyde
Stat of the week
The Patriots under Belichick are 24-0 against quarterbacks who are 25 or younger at home. The most recent victim was Kansas City's Patrick Mahomes who came up just short in a 43-40 loss at Gillette Stadium.
Milestones in reach
Josh Allen with a rushing touchdown will move into sole possession of second place in team history for most rushing touchdowns in a season by a quarterback.
With 37 rushing yards LeSean McCoy can move into 24th place all-time in league history, surpassing Jamal Lewis (10,607 rushing yards).
Kyle Williams with 1.5 sacks can reach 50 for his career.
Final note
Robert Foster has 90-plus receiving yards in four of his last five games