Top 5: They might be missing a couple of key starters the rest of the season. They may have some rookies filling important roles, but Buffalo's defense hasn't missed a beat in establishing themselves as one of the productive defensive units in the league.
With two games to go in the 2018 regular season, defensive coordinator Leslie Frazier's group is ranked in the top five in a host of key categories.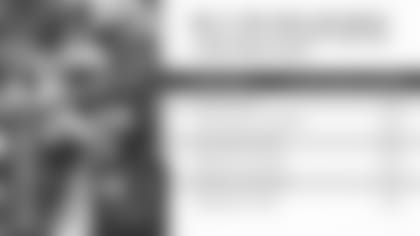 Chief among them is the league's top ranking against the pass, which is bolstered by Buffalo's top ranking against pass attempts of 20 yards or more. Suffice to say that the Bills secondary allows nothing deep to come easy.
Opponents' passer rating against the Bills on passes over 20 yards is a minuscule 25.1. Considering the league average is a passer rating of 85.2, it's easy to see how effective Buffalo's defensive backfield has been.
"For us, it's just apply pressure constantly throughout the game and try to bring the quarterback down and force their team into second and third and long," said Jerry Hughes. "That way you can give our secondary a chance to go out there and execute their game plan."
Those second and third and longs for Buffalo's opponents have also been on the rise. With 14 games now in the books, the Bills defense has forced 91 negative plays (60) or sacks (31), good for second in the league.
"They are a good defense, they have a lot of really good players," said Matthew Stafford. "They do a nice job in the run game, they get after the passer; everything you'd want out of the defense, they do it well."
24%: All those negative plays are why Buffalo's three-and-out percentage on defense is at 24 percent, good for fourth-best in the NFL.
6: Josh Allen had a three-yard touchdown run in Sunday's game giving him a total of six rushing TDs on the season. Allen leads all NFL quarterbacks in rushing touchdowns this season. Dak Prescott is right behind him with five, while Drew Brees and Cam Newton each have four.
Allen now has as many rushing touchdowns as the rest of the Bills roster.
6 pack: Buffalo had a six-pack of undrafted rookies contribute to the winning effort on Sunday against the Lions. Ike Boettger, Keith Ford, Robert Foster, Mike Love, Corey Thompson and Levi Wallace all had a hand in the win.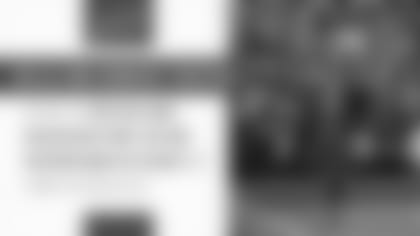 3X: Robert Foster's 100-plus yard receiving day Sunday gave him his third such game of the season. He is now the only undrafted free agent in team history to post three 100-yard receiving games in a season, and he's the first Bills player to do so since Sammy Watkins in 2015.
3-0: In games now decided by three points or less this season, Buffalo is a perfect 3-0 with one-point wins over Tennessee and Detroit and a three-point victory over Jacksonville. Every one of those wins have come at home.