How many fourth grade students have the opportunity to ride to school in a stretch limo with Buffalo Bills star running back C.J. Spiller? Not many.
This Monday, Ronan Freeborn of Kitchener, Ontario had the once-in-a-lifetime chance to take Bills running back C.J. Spiller to school with him through the NFL Canada Take a Player to School contest.
 "It was a great day," said Spiller. "We started the day off going to the Freeborns' house and surprising them. We stayed there a while, mingled with the family and gave them some Bills gear. From there, we proceeded to the W.T. Townshend Public School, which was right around the corner. We had a blast."
When C.J. and Ronan pulled up, a group of cheering fans were stationed outside the school, excited for Spiller's arrival. The pair then made their way to Ronan's morning class, where the class talked about the PLAY 60 message and different ways to PLAY 60 each day.
"I wanted to encourage the student body to get out and play 60 minutes per day, going out and having fun," said Spiller. "The most important thing is doing something you enjoy doing. I stressed the importance of eating healthy. The students love to go outside and play with their friends and I wanted to encourage them to keep doing that."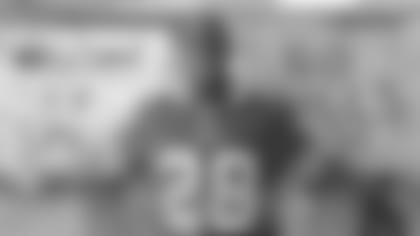 ](http://www.buffalobills.com/media-center/photo-gallery/CJ-Spiller-goes-to-school-with-NFL-Canada/bdc2b271-f28e-4c09-a66c-aa98f3d42103)The PLAY 60 theme carried on through the visit, as Spiller and Freeborn moved to the gym, going through four physical activity stations with the class. Afterward, C.J. took the mic at an all-school gym assembly talking about life as a professional athlete, healthy lifestyles and of course thanking Ronan for bringing him to school.
Spiller, a fixture in the WNY Community, enjoys traveling across the border. Toronto, a place C.J. regularly visits, has become a second city for the Florida native.
"It's wonderful (to have a presence over the border) not only for me but for the whole Buffalo Bills organization," said the Bills running back. "Anytime we can get into Toronto is tremendous for our fan base and the NFL. I'm glad I was selected to come be a representative of this organization."
As the day wrapped up, Ronan had a one last surprise for Spiller.
"He gave me his football picture," said Spiller. "His nickname is 'the punisher.' I will definitely hang that up in my locker at the stadium, to remind me of the great experience and the warm reception I received when I visited their school."