Stefon Diggs is at home and at peace.
Last Thursday, Diggs made his customary media tour during Super Bowl week and was able to reflect on his career season. He shared strong feelings about being part of the Bills family and explained why he is so happy to have found a home in Buffalo. 
Diggs spent some time on The Rich Eisen Show on Thursday and looked back on his first moments in Buffalo getting acquainted with his new team.
"In the beginning of it, I was excited to be where I was," Diggs said. "I was excited to be around the guys like getting to know Josh, 17 is a hell of a guy. That coaching staff and the players that they have are truly special. So, I was really just focusing on that and that new family and getting to know that new environment. Just earning my keep, earning my stripes, earning respect from my teammates. And then things kind of just fell out in front of me. The ball just got rolling and it got bigger and bigger like the snowball effect and good things happened."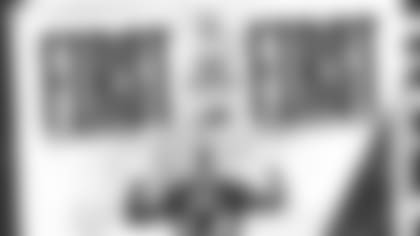 Good things definitely did happen for Diggs this season being named to his first career Pro Bowl and the first time being named a First Team All Pro. Diggs had himself a career year, leading the NFL in receptions (127) and receiving yards (1,535) and being the first Bills player ever to lead in both categories. 
Diggs saw himself smiling more and just having fun on the football field. The Bills receiver talked all about that with Adam Schein on his radio show Schein On Sports on SiriusXM.
"This is the most fun I've had since little league, since Pop Warner," Diggs said. "I would say because I've been playing football since I was five and I remember it being a kid's game. I remember enjoying myself smile and I remember being so serious to the point where I don't even smile. And then this year, brought me back to those times. They brought me back to a place where this is football, you should love being out there. I love the game, I always appreciated the game, but love the game as well. Love being out there, have some fun out there, and don't take it too seriously. [Allen's] a guy that's serious but he's also a jokester so it's somebody that I can hang around on a daily basis. And in the game, he doesn't get too high or doesn't get too low. He's the same guy, he'll crack a joke here and there so it kind of keeps you light on your toes."
Josh Allen and Stefon Diggs share the same "win at any cost" mindset and this is one of the reasons that these two were able to form a bond and a friendship so quickly. The on-the-field chemistry is something that took a little more work to get down, and in a unique offseason, the two had little practice time before the first game to iron it out.
Offensive Coordinator Brian Daboll had a big role in getting the two playmakers in sync on the field. Diggs spoke with Mike Florio and Chris Simms on Pro Football Talk about his love for Daboll as a coach and how he helped him thrive in his first year of a new offensive system.
"In Buffalo with Coach Daboll, probably one of my favorite coaches ever, just getting to know him, learning him and him learning me," Diggs said. "He is one of those offensive geniuses, offensive minds that is always trying to do something new or trying to figure out ways to do things differently with window dressing and XYZ. So, for me it also was pass-heavy, we threw the ball a lot and we barely ran the ball. It was the total opposite of my previous situation; we ran that ball around 70-80 percent of the time. So, having that offense of play-action and that kind of thing is different, for me."
Diggs helped this Bills team reach new heights and helped lead the team to a 13-3 record and a trip to the AFC Championship Game – a place Buffalo hasn't been since 1994. The Bills came up short on that day, but Diggs stayed out on the field for the Chiefs trophy ceremony. As the red and yellow confetti fluttered down to his feet Diggs wanted to show respect to his opponent and he knew that he would use those painful moments as fuel to get back their next season. 
"From the most open place I'll tell you, Rich, I was hurt," Diggs explained to Rich Eisen. "I'm a champion, I look at myself as a champion and I look at myself as a winner. And a part of me felt like I let my team down, that I didn't do it enough. Obviously, I didn't do enough. The better team won that day and I wanted to not only just pay my respect, in a way, but be a part of it. The better team won, give them that credit and they're a good ass football team. They're a team that went out there and did everything that they could to win that game. So, it hurt me to watch it and I felt like I needed to watch it to further my motivation. To add fuel to the fire that when you get back there you want a different result but remember this feeling and I needed to. I needed to go through it because sometimes you need to go through it, to get through it."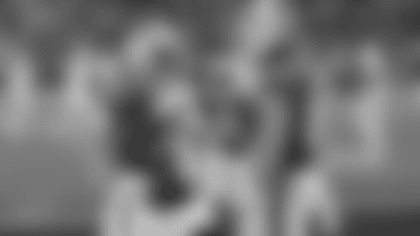 Diggs just doesn't want to play to the AFC Championship Game next season, his goal is to have Buffalo host the AFC title game. 
A championship game in Buffalo would mean so much for the city and for all the Bills fans who missed out on being at home games to see their team play this season due to the pandemic. The Pro Bowl receiver told Mike Florio and Chris Simms that being at home makes a difference and that he wants Bills Mafia behind him all the way. 
"It makes a huge difference, Diggs said. "People can say it doesn't matter or whatever, but when you're at home, you're in your own stadium and you're comfortable. You don't have to get adjusted to the wind or whatever, there are no excuses but it's always good playing at home because you got that crowd behind you. Shout out to Bills Mafia that I haven't had too much time with, but I know when the time comes, they'll be there loud and proud. But it definitely makes a huge difference and it's something that I look forward to."
With the Bills season in the rear-view mirror, Diggs is looking ahead at what this offseason will bring. He is excited to get back with his guys and get a head start on fixing the mistakes that held them back in 2020. Diggs told Adam Schein that now having a year under his belt with his Bills team and a full offseason to come that it will do wonders for him next season.
"No lie I've already thought about us getting together in the offseason," Diggs stated. "So, how do you get more dynamic, get more on the same page and more explosive, you get out of a pandemic or you found a way to work around COVID. Whereas though you can spend more time because a lot of people don't even think about it, I didn't even spend that much time with Josh going into the season. We had maybe a couple of times working out in the summer but other than that we went straight to training camp. We didn't have any OTAs, we didn't have anything like that. So, spending more time with your offense, not only just getting the know them, but hone in those details. Those details that didn't work out going into AFC Championship we can start working on and tackling that now. Whereas when it gets to that point again next season, hopefully, I'm wishing but when we get to that point again, we'll be even keel and we'll be set in a way."