Buffalo Bandits defenseman Frank Brown had a lacrosse stick in his hand from the young age of six and is now living out his childhood dream of playing for his hometown team. And he so happens to wear No. 83 because of former Buffalo Bill, Andre Reed.
"There's just a lifetime of highlights of Andre Reed, and memories of sitting next to the old timers at the Ralph and hearing all the glory stories they have," Brown said. "The image I created for myself when it comes to being an athlete revolves around all of these possible sports greats with Reed being one of them."
Brown's family were season ticket holders the majority of his childhood and he rarely missed a home game during that stretch. That dedication to the sport falls in line with the importance of sports to the Native American culture.
The Buffalo Bills are joining Seneca Nation and the Native American Western New York groups to kick off the celebration of the Native American Heritage Month. To get all of WNY involved, Seneca Gaming is hosting cultural events to celebrate their heritage throughout November.
Following in his uncle and cousins' footsteps, Brown played football and basketball as a kid, too. And growing up in Salamanca NY, Brown shared that good native athletes didn't just play lacrosse, they were involved in multiple sports.
"A lot of our kids from the reservation go to schools that are not on the reservation, so I think sports are very valuable when it comes to developing a sense of who you are and where you fit in with the kids in our community," Brown said.
But playing a sport that was born from his Native American heritage, depicts that lacrosse is more than a sport for Brown – it's a part of his identity as a person. Brown, who grew up a Buffalo sports fan and still is to this day, shared that he's living out his dream of playing the game that he loves while representing the community he's from and one that he's loved his whole life.
"Playing for Buffalo, it's an especially big deal for me because, in a lot of respects, I'm living every Indian boy's dream," Brown said. "There are a lot of kids where I'm from who have a stick in their hands almost their entire life, have gone to Bandits games, and were in the backyard thinking, maybe one day. I was one of those kids."  
The tradition of Brown's heritage means so much to him in a lot of different ways outside of sports. The aspect of cherishing, listening, and overall respecting older generations is what resonates with the 28-year-old. Brown, who has learned a lot about his culture from the elders in his community, shared that their purpose later in life is teaching the younger generations.
"I'm at a point in my life where I'm now the elder to kids and that's a responsibility that I take very seriously," Brown said. "Playing for the Bandits makes puts me in the public a little more, so I'm very conscious of that. I take pride in my ability to represent and be an example for future generations in our community."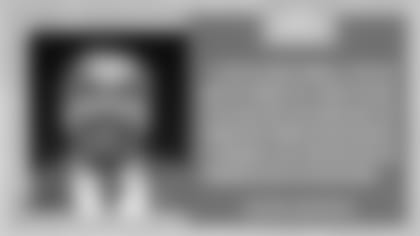 That WNY community is mixed with so many different cultures, but Kevin Nephew, the President & CEO of Seneca Gaming believes that an aspect of everyday life that ties them all together is the love sports – which is evident by all the Buffalo sports jerseys across the Seneca Nation.
"It's not just about football, it's not just about the fandom, but it's about the values that the Bills show," Nephew said. "That fighting spirit, that winning spirit, working together, being able to communicate, and I think those truly are fundamental values that cross cultures."
"I think there's an alignment that we are all part of Western New York and we're all part of a community. When we face adversity, we all pull together, and it's a beautiful thing," Nephew said. "Through thick and thin, through wins and losses, it doesn't matter. We're loyal, we're Western New Yorkers, and we're one big community."
Growing up, Nephew played little league football on the Cattaraugus territory for the Seneca Sachems, and it was an off-field memory at an end-of-the-season banquet with former Bills guard Joe DeLamielleure that stood out to him when thinking back on his own football career.
"Coming from the Seneca Nation, we have our heroes in the community," Nephew said. "But many of our heroes were the Buffalo Bills, so I think it was just a great amount of pride at the time when Joe D came to visit."
Nephew is a devoted Bills fan, especially when looking at the growth of the organization and how the team celebrates their storied history. And to highlight that storied history, Nephew turns to Stand with Seneca, a program that informs and educates the public about their history, while advocating for the nation he is proud to be a member of.
"It's about standing together, and that's what we need to do. Stand together as people and as Western New Yorkers," Nephew said. "We are proud of our Seneca culture and proud of what all our generations have done. A fundamental value is to ensure the wellbeing of our next seven generations."
And in the words of Nephew, while November is Native American Heritage Month, every day is Native American day.
"It is important to note the Seneca Nation has always been a part of Western New York," Nephew added. "I find pride that we are part of a big community, so when we talk about the Seneca Nation, we value the beautiful gifts we share - culturally, economically and socially – with all of Western New York."