In partnership with the American Heart Association, Buffalo & Erie County Public Libraries, Highmark Blue Cross Blue Shield of Western New York and Lawley Insurance, the Buffalo Bills Foundation announced plans on Thursday to provide CPR training kits in all 37 public libraries beginning in mid-March.
"As everyone is well aware through our organization's experiences with our owner and president Kim Pegula and safety Damar Hamlin, we know firsthand the importance of being educated and empowered to perform CPR in an emergency situation," Buffalo Bills Foundation Executive Director Michelle Roberts said. "Inspired by these events, we want to use these experiences to create awareness and positive change, including improving access to CPR training." 
Starting next month, individuals can gather with their families and learn how to perform CPR. The CPR training will allow individuals to gain the knowledge and confidence to be prepared to save a life in an emergency situation.  
"For Highmark, this initiative began with a conversation between our market President Dr. Michael Edbauer, and our strong partners at Lawley and the Bills," VP of Community Affairs at Highmark Blue Cross Blue Shield of Western New York Michael Ball said. "After the events that transpired over the last few months, each organization began discussing ways that collectively we could support CPR training for our community. As is often the case, we realized that there would be far more power in combining our resources and that together we would have a much bigger impact."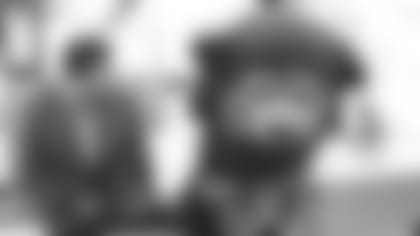 Based on the Association's research, the CPR Anytime kits will allow those in the Buffalo community to take home a kit and learn CPR in about 20 minutes. The training kits will include an inflatable Anne to learn compressions and the rate, a bilingual media guide, as well as a DVD and brochures which include further detail on how to perform CPR and how to use an AED. 
"CPR Anytime kits are aimed at breaking down those barriers as to why someone would not perform bystander CPR," American Heart Association's Executive Director Jason Stulb. "So, the easier we can make it and the more education we can do in the community, the better. Showing that CPR is very simple and can be as simple as two steps; calling 911 and pushing hard and fast in the center of the chest." 
Just as someone can check out a book from the library, they can do the same with the American Heart Association's CPR Anytime kits. 
"What these kits are going to do, they're going to allow people to learn and practice the basics of helping someone in need," Library Director John Spears said. "And most importantly, we can all be a part of helping save a life." 
This is just the beginning of this impactful initiative. Moving forward, the collaboration amongst all involved partners will be focused on spreading awareness and expanding access across our community. 
"The American Heart Association research has found that 46% of the time someone has a cardiac arrest in a public space, they are likely to receive CPR. So less than half the time will a nearby person, or a bystander administer CPR," Stulb said. "So, this is such an amazing step in the right direction for the Buffalo community to be able to continually educate around CPR and AED awareness. Placing these kits in the community is going to lead to generations of lifesavers, living here in the Buffalo Niagara region."