The cat's been out of the bag for a while now on just how good the Bills defensive line really is, but it was validated this week with the announcement of this season's Pro Bowlers. Mario Williams, Marcell Dareus (doubtful to play against the Patriots because of injury) and Kyle Williams will all return to the Pro Bowl, this year set for a week before the Super Bowl in Glendale, Arizona.
P.S. Have you heard how funny these three are, along their equally terrorizing (on-the-field, of course) fourth in Jerry Hughes? You should probably watch this for proof.
Sammy setting standards
The all-star rookie needs just 75 receiving yards to become only the 10th NFL rookie since 1992 to have over 1,000 yards in his rookie season. Carolina's Kelvin Benjamin and Tampa Bay's Mike Evans are both within three yards of the 1K mark and will likely hit it as well.
If – nay, when – he has over 75 yards in this Sunday's game, Watkins will also be only the 10th different Bill of all-time with over 1,000 receiving yards in a season.
Carpenter kicking his way to the top
Kicker Dan Carpenter needs just field goal to break the single season franchise record, which he tied last year at 33. Alright, so he's breaking his own record - it's still a really big deal!
Best division record in 7 years
With a 4-2 division record if they knock off the Patriots on Sunday, the Bills will have the best division record since they went 4-2 combined against the Pats, Fins and Jets in 2007.
Best overall record in 10 years
Not only would there be a breakthrough as the divisional record goes, but the overall record would match that of the 2004 season at 9-7 overall. Since ties are only fun when you're a kid, we'll side with a 9-7 record over 8-8.
D-line doing their record setting thing
With just half a sack recorded by Jerry Hughes on Sunday, the Bills will become the first team since the 1996-97 49ers to have three players produce at least 10 sacks in consecutive seasons in Mario Williams,Hughes, Kyle Williams in 2013 and Mario Williams, Dareus and Hughes this year. Impressive, to say the least.
First Bills win at Gillette
The Bills have yet to notch one in the win column at the modern-day home of the Patriots since its inception in 2002. It's not a fun stat to reflect on, but it would be a fun stat to destroy.
Beating the top seed
The Patriots are the number one seed in the upcoming playoffs (yes, we can see the glare you're flashing right now), and being able to say we beat the top team along with a number of other playoff-bound teams would be really, really nice.
A strong finish
Though it won't have any postseason implications, a win over the Patriots sets the tone for the offseason. Capping off what could be the most successful season since 2004 with a win would leave everyone just a little more satisfied.
Beating the Patriots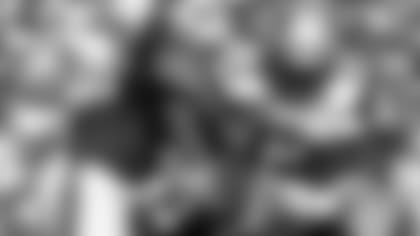 And isn't that reason enough to cheer with everything you have?