It was a Jack Frost takeover this weekend in Atlanta, the home of Super Bowl LIII.
After receiving his very own pair of game tickets from Josh Allen and Dion Dawkins, the Bills superfan and his father packed their bags for the ultimate trip. Taking advantage of everything the NFL offers football aficionados at the Super Bowl, the Frost boys met players from around the league, paid a visit to the Super Bowl Experience and of course, documented the adventure with some fun photos. Here's a look at the top moments from the vacation: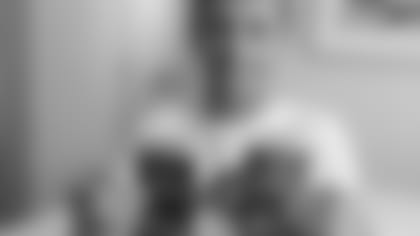 1. Obligatory photo op with the golden tickets
Things were surreal for Frost in the weeks leading up to the Super Bowl. Like the annual countdown to Christmas, the youngster couldn't wait for his moment. On Friday, after he arrived in the ATL, Frost stopped to capture his excitement by posing with his golden tickets. The smile on his face says it all.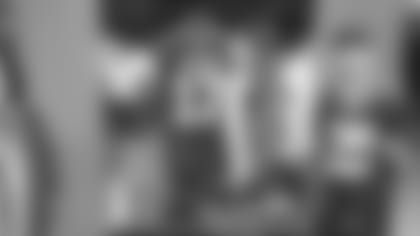 Wearing his Bills gear proud, Frost couldn't hide his excitement when he saw his good friend Josh Allen's locker on display. Feeling right at home, he stood beside it for a photo.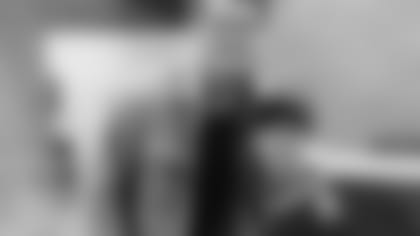 While scoping out the scene, Frost found himself in close quarters with another one of the NFL's up-and-coming signal callers, Sam Darnold. The Jets quarterback took the time to introduce himself and get to know Frost. Darnold even sent him off with a memento to remember the meeting.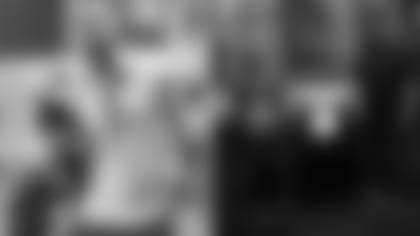 4. One trophy to rule them all
Ahh, the Vince Lombardi Trophy. Every football fan's dream, it was necessary for Frost to get an up-close glimpse at the hardware. Oh, and meeting Kansas City Chiefs standout tight end Travis Kelce wasn't bad either.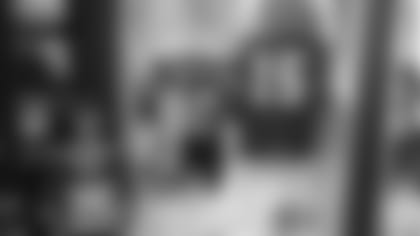 There's a lot of history surrounding the country's most iconic championship and Frost was determined to take it all in. Learning about the greats such as Hall of Famers Jim Otto and Bart Starr, Frost made sure to get a picture next to their jerseys.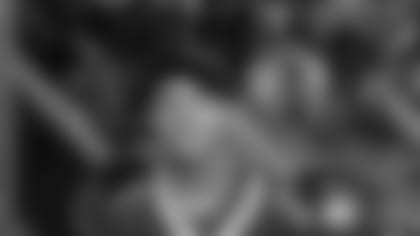 Finally, after two days of pure joy, it was time for the big game. From a Gladys Knight rendition of the national anthem to the Maroon 5 halftime show, Frost enjoyed every bit of his Super Bowl extravaganza. Next stop? Back home to Western New York to tell all his friends.